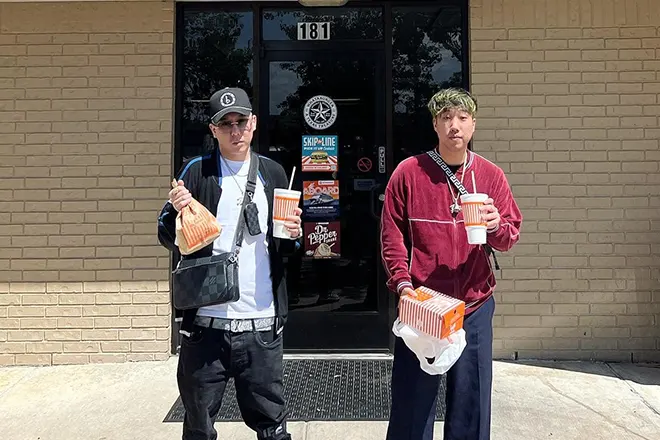 Asia
Ted Park & Parlay Pass spit fire on Red Walrus' 'ON ME'
Sometimes the beat & the raps are so good a chorus is unnecessary
---
Ted Park and Parlay Pass have been out on the grind. Every few weeks, there's another tour announced, and videos from the road that show they are consistently killing shows and growing their fanbase.
That's not all. Every few weeks, they have new songs they are releasing with various producers. Just this year, we've covered Ted Park with VeeAlwaysHere in 'I Don't Dance,' the Parlay Pass bangers 'Monday to Sunday' and 'OVER N OVER,' as well as the combo with DJ RayRay '6 Speed' that was put out on LiFTED Lounge.
Now, Ted and Parlay are back in the mix with 'ON ME,' over a beat by Red Walrus, a producer and multi-instrumentalist that rolls with Harry Fraud. The beat has a bubbly feel to it with the Trap drums kicking. Ted and Parlay work their magic that they've been making on the road and the verses are tight as they shoot lines back and forth. The beat slows way down halfway through and that's the part of the song when the drugs really kick in. There's no chorus because sometimes the music and rapping are so good that a chorus isn't needed.
Check out Ted Park, Parlay Pass, and Red Walrus on 'ON ME' below.