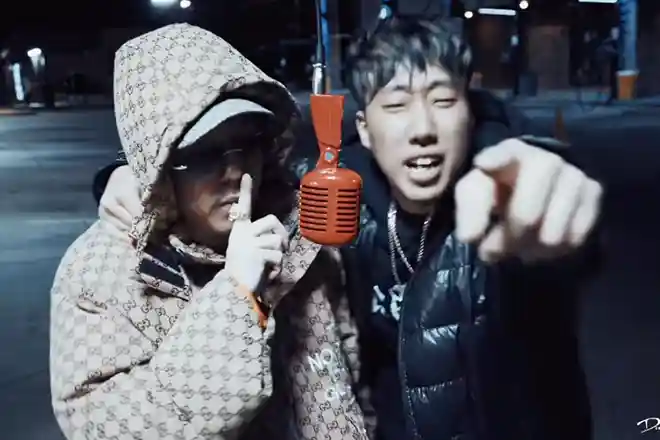 New Releases
Ted Park & Parlay Pass ride with a chopstick on 'Monday to Sunday'
The Asians with attitudes just released a 10-track album The Pain
---
In these days of 100,000 songs being uploaded to Spotify per day, artists need something to catch people's attention right off the bat. Some people wear masks or have other gimmicks to sell.
Ted Park and by extension his homie Parlay Pass, don't do that. They have been out here grinding on the road. They just finished opening for pH-1 on the North American leg of his About Damn Time tour, and now they released a 10-track album, The Pain.
The album opens with 'Monday to Sunday,' an introspective Rap banger that shows that both MCs have bars and sends a warning out to all the people copying their game. Ted goes crazy with the lines like, "Asian with attitude/Ride with a chopstick" and "Walk in the party and shoot up the feng shui."
About the midpoint of the song, Parlay Pass shows why he's not just Ted Park's number two. He goes in on his verse calling himself a veteran in the Trap hall of fame. Ted jumps back on the hook towards the end and says he's got "Potholes full of pain" and it's a wrap.
The video, by Don Wong films, is a performance by the duo. They just have a red mic hanging from the ceiling while they spit, but their energy is so tight that it makes viewers want to hang onto every word.
Check out 'Monday to Sunday' by Ted Park and Parlay Pass, as well as The Pain album below.