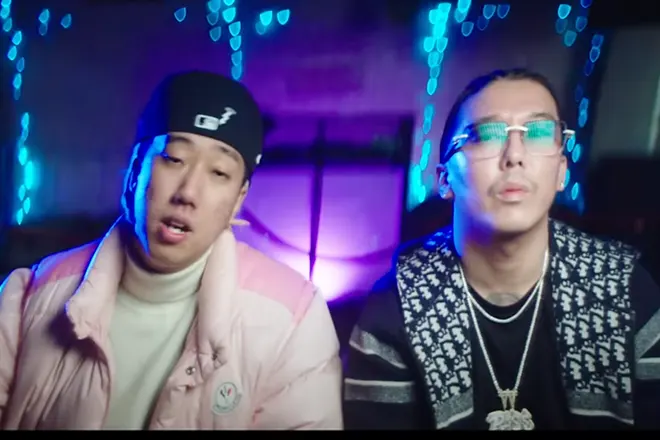 New Releases
Ted Park & Parlay Pass dive deep into their troubles in 'Over n Over'
Sometimes the struggle is really a struggle
---
Ted Park and Parlay Pass are on a hot streak right now. In December 2022, they got it all wet and sticky with the playful heater with 'Bukkake', alongside a much more downtempo take on 'Butterfly' in January of this year. In the same month, Park dropped a certified Trap banger with the Taiwanese DJ/MC/producer RayRay '6 Speed' as part of LiFTED Lounge.
Now, dead in the middle of supporting pH-1 for his North American tour, Park has released yet another single with Parlay Pass. Titled 'Over n Over', the two-and-a-half minute track follows the two Korean-American MCs as they drop bars on their struggles, the death of their respective brothers, and how they cope with it. 808s dominate the instrumentation of the track, along with unimposing keys that subtly carry its rhythm.
A music video shot in New York's High Bar and Bowery Showroom was also released on the same day as the track, February 10. Footage of the duo performing during their recent North American tour, alongside montages of their loved ones is spliced in as well.
Check out the official music video for Ted Park and Parlay Pass' 'Over n Over' below.