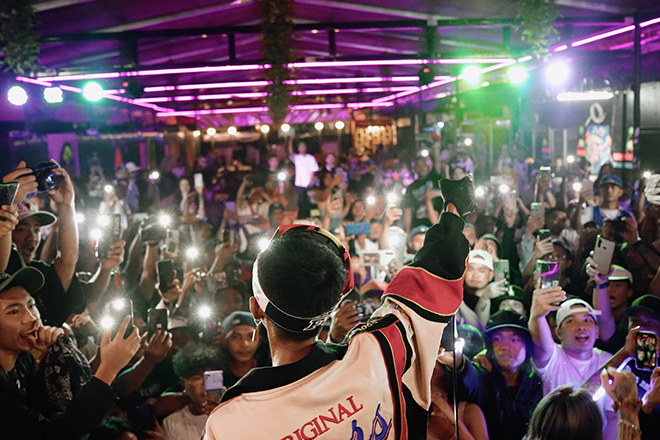 Asia
Flow G effortlessly flexes his lyrical skills on 'Praning'
Haters beware; Flow G is not going anywhere
---
For the past two years, Flow G's career, to borrow a Cardi B line, has been going up and up and up and up. He came out of the gate roaring with 'Halik' with Gloc-9, got his girlfriend and 73 million views for 'Araw-Araw Love,' incinerated 'G Wolf' with amazing lyrical skills, and gave people a few head slaps for being lazy as a superhero in 'Batugan.' We haven't even mentioned two 107.5 Wish Bus Awards or Star Music Awards.
In Flow G's latest, 'Praning,' which means a bit crazy or paranoid, the Filipino MC continues on his path to domination by smoothly dropping the first verse, then turning it up 10 notches by double-timing the second verse. It's an exercise in lyrical dexterity and Flow G is sending shots to all the naysayers that they may be able to hate, but they definitely can't touch him in the studio.
Because of Flow G's rapid ascent, doubters are going to throw rocks, stones, and of course disses his way. In 'Praning,' Flow G explains that he's planted enough fruit to eat for years, saved a million without a piggy bank, and that he's always watching for people wanting to pull him down. In the chorus, he shows that he has used his blood, sweat, and tears to make it and he's not stopping no matter what.
The video is a normal day in the studio, except for the fact that Flow G has all his bling on and is going to show the viewers why he is a top-tier MC in the Rap game.
Check out Flow G's 'Praning' below.