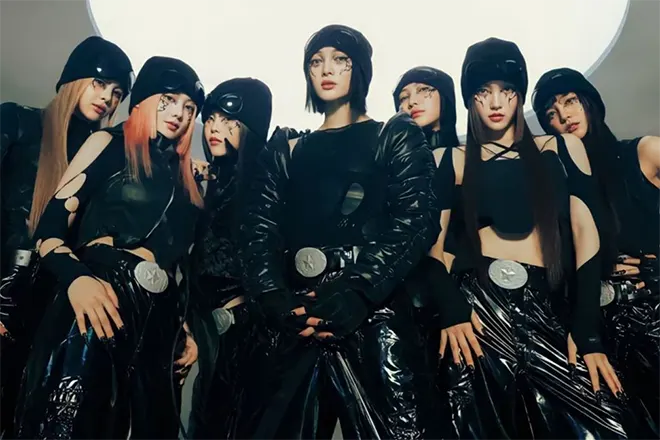 Asia
XG is building a female empire with 'GRL GVNG'
The J-pop group is absolutely killing it this year
---
The meteoric rise of XG, a J-pop group, has been an exciting thing to follow. The fact that they're backed by XGALX, a combined label of Korean heavyweights YG Entertainment and Japan's AVEX Group, always meant that they were destined to have tremendous support behind the scenes.
Coming into 2023, they dropped two singles in 'SHOOTING STAR' and 'LEFT RIGHT'. A few months later, they went on to make their debut in the United States, performing at Forest Hills in New York, as part of 88rising's Head in the Clouds. They've also released a series of covers which includes Micheal Jackson's 'Rock With You' and TLC's 'No Scrubs'. They are also changing the game with their cyphers as a group and separately.
Continuing on their hot streak, XG dropped 'GRL GVNG', which is their first single off an upcoming EP. A dystopian sci-fi setting makes up the world in the track's accompanying music video, and the group dresses the part in amazing costumes coupled with fiery bars. They make one thing absolutely clear here, "Workflow, hustle game/Never pick fights with a girl gang/All of my ladies are fire/Rolling with queens, it's a female empire."
Check out the official music video for XG's 'GRL GVNG' below.