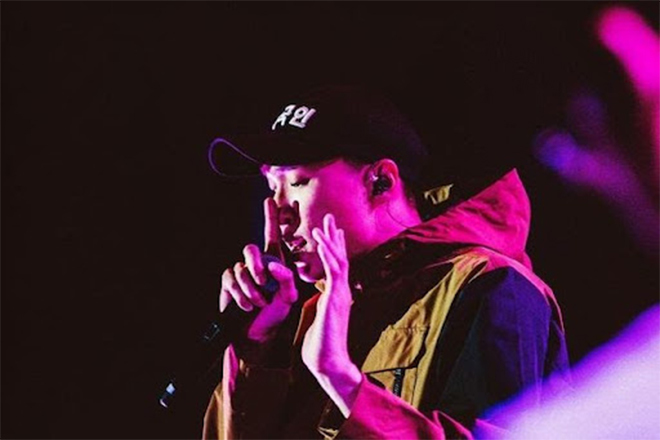 Asia
Seungrae recruits K-pop star Maddox for a melancholy single 'Love For You Like'
The slow-burning R&B track mirrors the complexity of modern romance
---
Emerging rapper Seungrae is here to make the splash. After pulling off a show-stopping performance at Vans Musician Wanted 2021 Hong Kong Music Night, the Korean-born Hong Kong-raised newcomer is releasing his first single after a two-year hiatus. Titled 'Love For You Like,' the R&B-fused track brings along K-pop star Maddox for an emotional ride.
The Indie rapper might not be widely known yet, but 'Love For You Like' fully exhibits his tremendous potential. The song leads with an acoustic guitar riff and R&B-esque vocal hook as Seungrae jumps right in with his steady yet smooth bars flipping in English and Korean as he attempts to capture the complexity of love through a conversation between a guy and a girl in rap. On top of the dexterous lyrics, featured star Maddox gives it all with his sultry singing that synchronizes with the melancholy lyrics and the soothing guitars.
The lyrical writing is intricate, simple on the surface yet filled with vivid storytelling that requires listeners to dig deep. In an exclusive interview with LiFTED, Seungrae disclosed it was Maddox's intention to use metaphor in his writings, "The line "You're the sun, I roll, I roll, I'm the Earth" basically implies no matter how much the guy revolves around the girl, he can never get near, because one is the sun and the other is the Earth. Of course, it is all open to interpretation."
This crossover is already years in making. The duo got to know each other back in 2019 during their time filming Sign Here, a South Korean Hip Hop audition TV show led by the entertainment mogul Jay Park. They have been trying to work with each other but Maddox's growing singing career has made it difficult for the pair to hash out time. Seungrae revealed he has big plans cooking up that involve more collaborations in the near future. Spoiler alert, one of them is LiFTED-related so stay tuned.
Check out Seungrae feat. Maddox's 'Love For You Like' below.