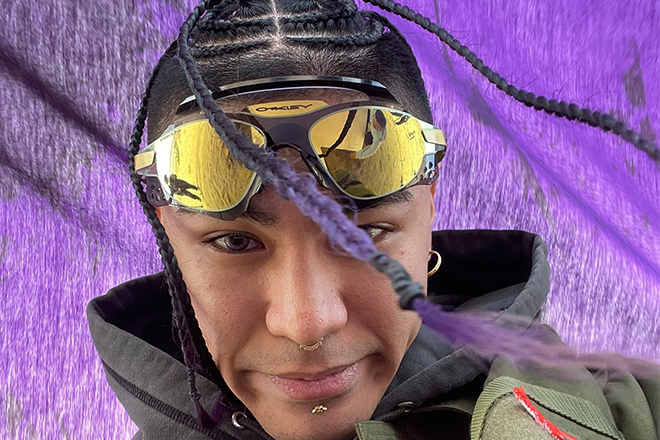 Asia
OZworld drops introspective 'JINSEI' on XLARGE
The Emo Trap song was produced by DJ Jam
---
The last time we saw OZworld, he was jamming the 2000s vibe with JP The Wavy and his mini-me's in 'Wavebody,' one of the hottest dancefloor jams of the past little bit. OZworld's latest single, 'JINSEI,' produced by DJ Jam and released on XLARGE, flips the script on that as he goes Emo and introspective.
'JINSEI' shows that OZworld is a multidimensional rapper. Instead of only doing party jams or joints for the streets, 'JINSEI' encourages people to take a moment to think and breathe. In the video, which is shrouded in deep purple, OZworld spends a fruitful day at the beach where it's a little too cold to get in the water, but it's still nice to be there because of the views. His braids are looking sharp, he's got a fresh outfit on with some baseball-in-the-mid-80's sunglasses, and he seems very carefree. With some creative uses of the purple fabric he drags around the beach and during the sunset, the parts of him rapping and chilling seem to make even more sense of the song 'JINSEI.'
OZworld's 'JINSEI' is the perfect song to be blasting on repeat at the beach when you're close enough to the water to get that good energy, but far away from everyone else that you feel like the beach is yours alone.
Check out OZworld's 'JINSEI' below.