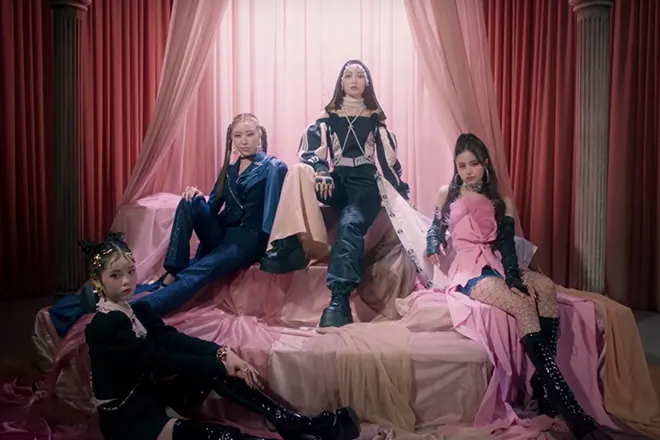 Asia
Japanese girl group XG's cypher proves that Popstars can do more than sing
Look out world because you are about to be blown away
---
Let's be honest. There aren't many great Rap lines on K-pop or J-pop releases. Sure, the songs are catchy and there are some good moves in there, but there always seems to be just something lacking. At the end of the day, MCing is not something you'd associate with Popstars.
Times are changing.
XG, short for Xtraordinary Girls is a Japanese girl group formed under XGALX, a combined label made up of a partnership between K-Pop label heavyweights YG Entertainment and Japanese entertainment company AVEX Group. Their most recent cypher is proving to everyone that K-pop stars have skills on the mic.
Titled '[XG TAPE #2] GALZ XYPHER', the cypher features four members from the group COCONA, MAYA, HARVEY, and JURIN. Traditionally, a cypher would see each individual going toe-to-toe on the same beat, taking turns to spit their absolute best. But here, the girls showcase their bars through different beats. For COCONA, it's J.I.D's 'Surround Sound' [which goes back to Mos Def's 'Ms. Fat Booty' and Aretha Franklin's 'One Step Ahead.'] Maya puts her own twist on Dreamville's 'Down Bad', while HARVEY jumps on Ty Dolla $ign's 'I WON', and Jurin caps it off with ROSALIA's 'SAOKO.'
It's one thing to MC, but it's a whole other thing to do it in two languages. How about three? Weaving seamlessly through English, Japanese, and Korean, the girls from XG are showing the world that they are on it. Look out world because you are about to be blown away.
Check out XG's 'GALZ XYPHER' down below.