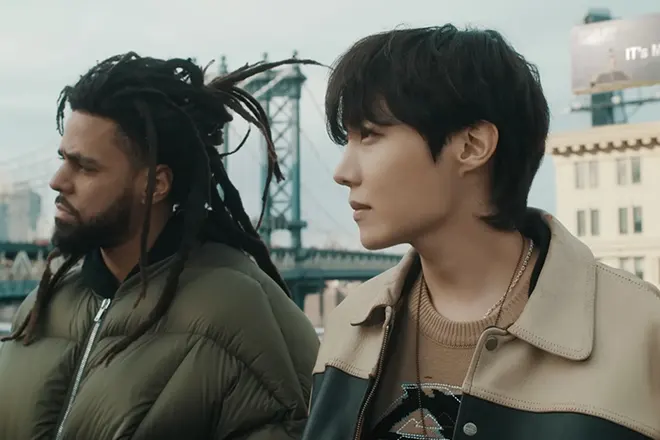 Asia
BTS' j-hope enters the Cole World with a stunning collab 'on the street'
Who would've thought this could happen?
---
If someone told me two years ago that Jung Ho-seok of BTS, who goes by the moniker of j-hope, would release a collaborative track with J. Cole, I would've laughed at you. Although BTS has cemented their place on the world stage for a couple of years now, Cole doesn't use a lot of features on his albums and he sure doesn't give them out too often. The bridges between those two worlds seemed impossible to connect until now.
The brand new track, titled 'on the street' between the two superstars was initially highly anticipated by j-hope's fans when his label, BIGHIT MUSIC, announced that he would be releasing it before embarking on his military service in the South Korean army. The hype surrounding the new single gained attention from every crevice of the Hip Hop world when it was revealed that J. Cole would be featured on it 24 hours before its release.
Then March 3 came and 'on the street' dropped. One could easily dismiss the track to be nothing but a commercial grab from both parties, and that the novelty would eventually wear off after a while. But that's where you're mistaken. The two artists went absolutely hard on this number, dropping bars that look back on their stellar career and how far they've come.
The production on the single brings about a Lo-Fi Boom Bap sound, and its rhythm is carried by an infectious whistling melody that runs through it all. This is big for all of Hip Hop, and it's something we love to see.
Check out the music video for J. Cole and j-hope's 'on the street' below.