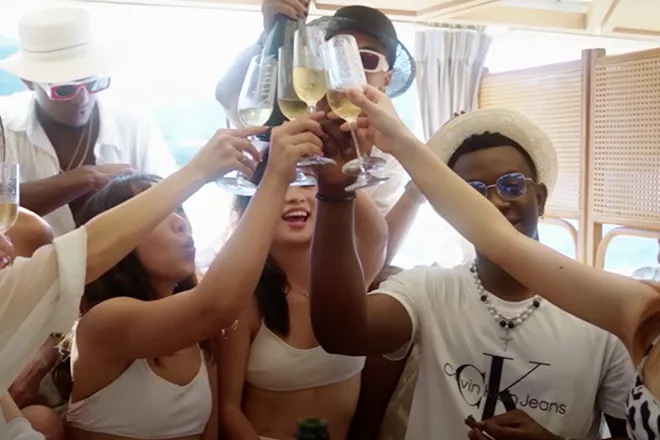 New Releases
JB & The Afroseas get jiggy on the way 'To the Boat'
The Hong Kong to Rwanda to Sierra Leone connection is here
---
Afrobeats is taking over the world. Nowhere is that more clear than in Hong Kong where Greytone's JB just put out a song with The Afroseas, 'To the Boat,' and did a performance of it at last week's Whats Good Music Awards 2002.
In the 1970s, Nigerian artist Fela Kuti made music he called Afrobeat. These West African dance rhythms were always funky, backed by up to 70 musicians, and were very political in their scope. Afrobeats [the S is what separates the modern version] is more like the Hip Hop and R&B version of Afrobeat with a modern-day twist. Burna Boy, Wizkid, and Davido are selling out arenas around the world on their sound that is made for the summertime.
With 'To the Boat,' JB joins a few Asian Hip Hop artists like Dino James, Lil Cherry, and Yayoi Daimon who are dabbling with the sound. Getting The Afroseas on the track instantly turns the song into a legitimate party banger.
Since Hong Kong is one of the best places in the world to have a boat party, of course Supa Massie, Trisyo, and JB had to grab some girls and champagne and get into the harbor. The result is a frantic call to others to drop what they are doing and come out and party.
Instead of only Trap and Boom Bap, Hip Hop is expanding to include the amazing Afrobeats sounds. This goes for Asian Hip Hop, too, as JB's Cantonese flows very nicely over those drums.
Check out JB and The Afroseas' 'To the Boat' below.