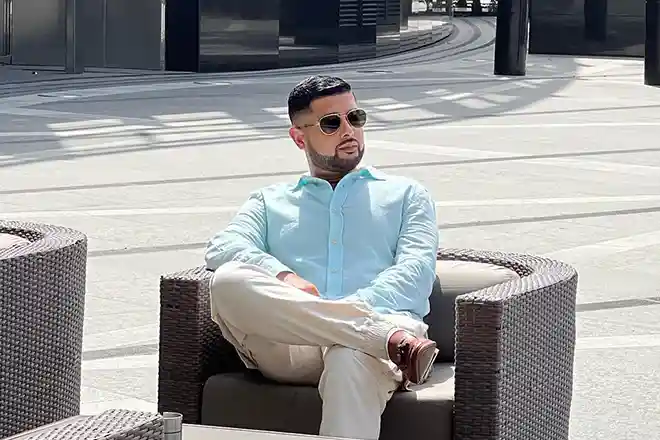 New Releases
Premz goes for the understated Drill sound in 'Rupee Dance'
The track is produced by Ayo Beatz & Wavy Boy Smith
---
In the top three things that rappers rap about, money has to be number two, right behind relationships. In British-Asian Premz's new single, 'Rupee Dance,' money is at the top of that list over a Drill beat produced by Ayo Beatz & Wavy Boy Smith. The beat thumps and fits perfectly underneath Premz's rapping.
"I love listening to drill records," Premz said to Urban Asia. "I made my first Drill song, 'Gully Bop,' with JJ Esko in 2020, I wanted to do it again as the response was positive and I enjoyed making that song. So we created this at the beginning of the year in three hours and have received so much great feedback."
Premz takes great joy in mixing cultures. On 'Rupee Dance,' he shouts out the bando, bitcoin, Pokémon cards, Jay-Z, and extra cheese on his Big Mac with his UK Drill flow. The video is all shot in one room and has a hottie with a ski mask counting rupees. Its simplicity matches the vibe of the song.
After three albums and 11 singles, this is what you get from Premz. A great song with dope lyrics, and some things to ponder as you go about your day.

Check out Premz's 'Rupee Dance' below.