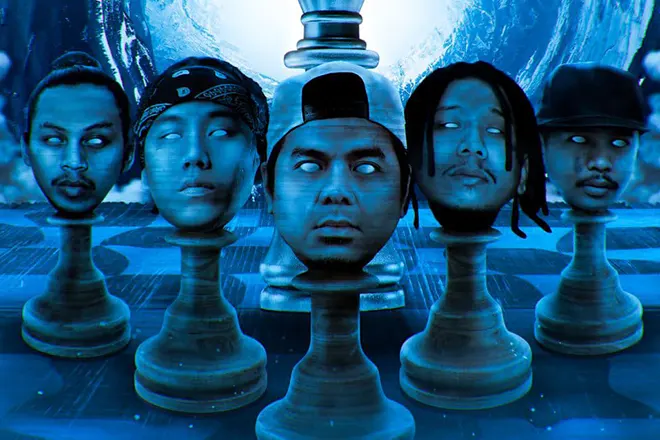 Asia
Gloc-9 gets revenge with Shanti Dope, Omar Baliw, Pricetagg & CLR on 'Resbak'
The Filipino OG puts out a song with his 44 bars collaborators
---
When he's not touring all over the US with just a backpack, Gloc-9 is celebrating 25 years in the Filipino Hip Hop Game. He's back this week with 'Resbak' [revenge in English] and he's brought some of his friends with him. On the track that shows how Gloc-9's career has grown over the years, he's got fellow superstar Shanti Dope, as well as dope MCs Omar Baliw, Pricetagg, and CLR.
Gloc-9 has been doing his 44 bars challenge over the last few years. When he puts out the call, many MCs answer. This is a great way to find out who the next generation of dope rappers are. When an MC wins, they get some Tribal gear as well as a chance to get on a song with Gloc-9. Omar Baliw, Pricetagg, and CLR are all part of the 44 bar challenge crew.
In the black and white video with splashes of red, Gloc-9 and the others take turns tearing up their verses. After Gloc's first verse, Pricetagg Omar Baliw, and CLR take up middle verse duty. They show that they are proficient in rapping and have bright futures ahead of them. In the end, Shanti Dope busts in and shows why he is headline shows with Gloc-9 now. He's got that star power and it shows in everything he does.
The best revenge is to keep doing big things in Hip Hop for all the MCs.
Check out Shanti Dope, Omar Baliw, Pricetagg, and CLR below.