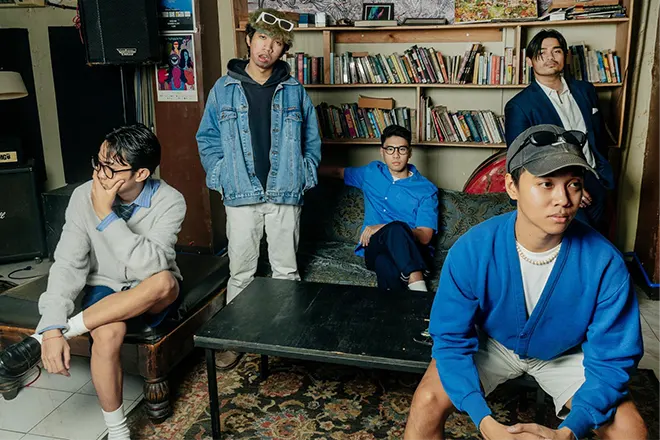 Asia
PLAYERTWO unleashes their chemistry On 'TIKTIKTOKIN'
The roulette of Rap verses on 'TIKTOKIN' is a never-ending string of energy
---
With four singles under their belt, along with their latest release 'TIKTIKTOKIN,' Filipino Rap collective PLAYERTWO may come across as an act fresh onto the music scene, yet their members are anything but. Just one listen of 'TIKTIKTOKIN' proves that these are artists that are operating at the top of their craft with fire verses wrapped in eccentric performances.
The single is a brisk two-minutes of a Pharrell Williams-esque bounce matched by exciting energy reminiscent of early BROCKHAMPTON. The roulette of Rap verses on 'TIKTOKIN' is a never-ending string of energy that begs to be kept on repeat.
PLAYERTWO consists of rapper-producers Wave P, Luke April, and Ivo Impreso, along with Ven Villariza and DJ PUHKEN serving as creative directors. The quintet was born out of Davao, a city south of the Philippines, who connected with each other amongst the city's local Hip Hop and art scene. They began releasing music together at the start of 2022 with 'TALK STRAIGHT,' but it wasn't until the viral success of 'THAT'S MY BABY' that saw PLAYERTWO hit the big leagues – eventually landing a record deal with Warner Music Philippines.
Watch the music video for PLAYERTWO's 'TIKTIKTOKIN' below.