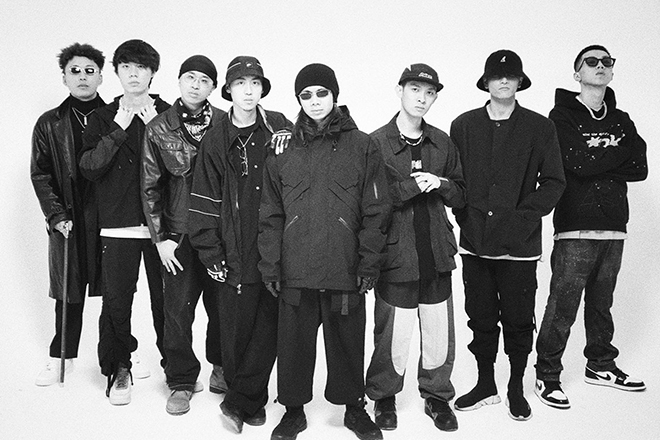 Asia
ROOFTOPMOB is in full 'Grind Mode'
The struggle is what makes people stronger
---
As 2020 turned into 2021 and now we are a quarter of the way through 2022, the endless pandemic that we thought might be just a week or two is entering its third year. ROOFTOPMOB, a group of seven MCs [AMINATO, ZASHō, SAXER, LIL STUMMY, MONSEN, and LICKONE], a producer [ZACRAO], a DJ [LOND], a photographer [Ken], and a videographer [Andy Law], just released their latest single, 'Grind Mode,' which recounts the strife of the past two years in lyrical form.
"'Grind Mode' represents the years 2020 to 2022," says LICKONE, a Malaysian MC in the group. "After our debut album REEF, ROOFTOPMOB members were struggling after graduation, mandatory military service, and the epidemic."
ROOFTOPMOB got together in 2018 at the National Taiwan University of Arts and founded NTUA Hip Hop club. They met ILL Mo from the Tripoets and he soon became their mentor. Their first release as ROOFTOPMOB was 'Black Sheep' featuring ILL Mo in the summer of 2019. It was then that they got shortlisted in Taiwan's Vans Musician Wanted, the only Hip Hop group with four other bands.
Fast forward to now and 'Grind Mode' is a black and white showcase of the seven MCs rapping together. Because each rapper has his own unique voice and story, they all set each other up for success. Even though these last few years have been tough, LICKONE says they are determined to be even better when the pandemic is over.
"We are still grinding with creativity and trying even harder to make a scene in Taiwan and other Asia countries. We push our limits to make more music till the day we die. We grind hard. We grind mode."
Check out ROOFTOPMOB's 'Grind Mode' below.