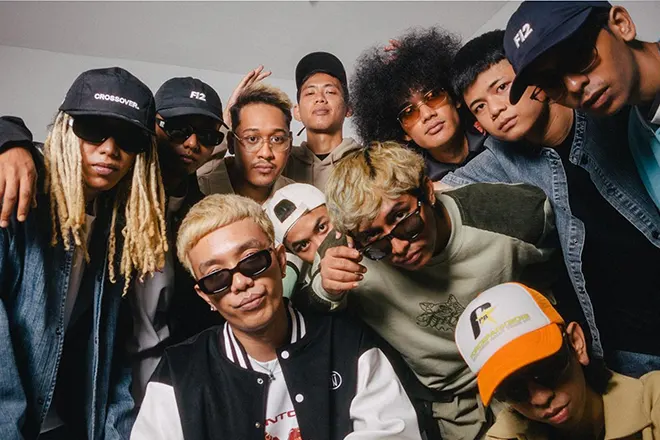 Asia
The FORCEPARKBOIS get lit all night long on 'PSP'
The brooding track is from Asiatic.wav Vol.2
---
With 11 members, no matter where the FORCEPARKBOIS go, there is a party. In their latest video, 'PSP,' which was released as a single on Asiatic.wav Vol.2, the JB boys are going all night long. The PSP in 'PSP' stands for Party Sampai Pagi, which means party until the morning, so in the video, that's what the crew does.
Over a dark and brooding track, three members know there is a party at a warehouse, so they go off on an adventure to find it. Nakal is up first and he gets the party started for sure. Masked-up FPB Blxckid is still stuck outside for his verse, but he gets in with his lyrics.
Eventually, the outside crew gets past the hottie robot door person. As the party turns up, so do the verses. Law and NSH are on fire on the track. Han Panas also has a great vocal delivery as he gets in a fight in the middle of his verse. The final FORCEPARKBOI to go off is Asset.Bo. He has the task of bringing the party to an end, which means there are people passed out, staring at the ceiling for hours, as well as a lot to clean up.
With a long string of shows and music dropping all the time, 2022 seems like a great year to party all night with the FORCEPARKBOIS.
Check out 'PSP' by FORCEPARKBOIS below.