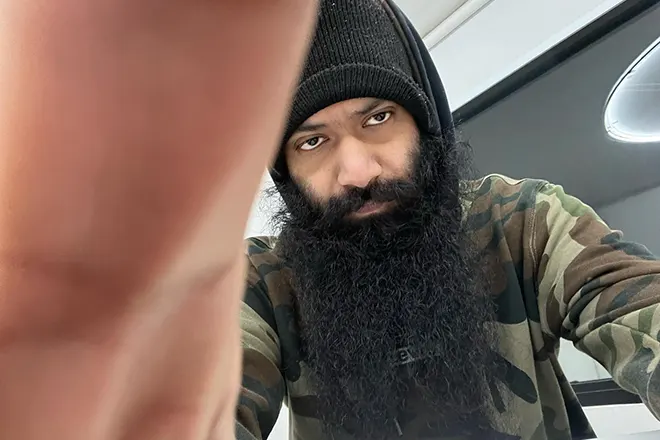 New Releases
GD 47 caps his break-out year off with 'In My Zone x 24 Ghante'
The Punjabi rapper got his big break on MTV Hustle 2.0 this year
---
GD 47 has been in the industry for a minute now. His official release 'Khwab [One Man Army]' dropped in 2015, and since then he's been making waves in the Indian underground Hip Hop scene. A genre chameleon, the rapper has dabbled in all sorts of production styles such as Indian Pop, Trap, and Electronic – all while consistently delivering bouncy performances throughout.
His latest release is a two-pack EP 'In My Zone x 24 Ghante' that caps off his mainstream breakout year after a show-stealing appearance on MTV Hustle 2.0 – India's first-ever Rap/Hip-Hop reality series. The tracks are much more sinister than his usual affair. Deep, low-humming bass lurks behind the trap production as GD 47 delivers two stellar verses on the admittedly short tracks.
Made as snippets to the start of his new career as a Def Jam India signee, the EP is another jewel in GD 47's crown of versatility. The release is proof that he can more than just keep up with Hip Hop trends worldwide, and we can't wait to see how he can bring his signature sound to the table, too.
GD 47 is also no stranger to reality TV competitions – with participation in Breezer Vivid Shuffle, the biggest hip-hop league in India. He's also representing India in the Global Rockstar online competition, which featured participants from over 72 nations.
While 2022 was good for GD 47, it's only going to get better in 2023.
Listen to GD 47's 'In My Zone' below.