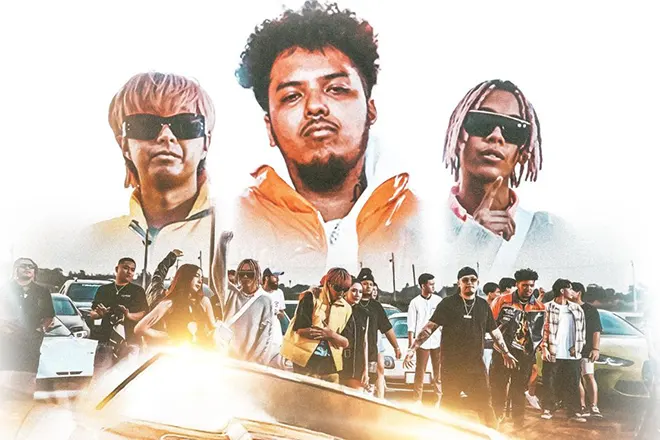 Asia
NINO doubles up on the Bs with OG Bobby & Ben Bizzy on 'B&B'
This is the third single off Nino's Hall of Fame album
---
NINO is back with another taste from his upcoming studio album, Hall Of Fame. He had the star-studded likes of DaBoyWay and 1MILL on the last, and F.HERO, Twopee Southside, and FIIXD on the first. One might ask, how do you top that? For NINO, it's simple; he keeps the consistency going.
His third single, titled 'B&B,' features none other than Hype Train's very own OG Bobby and Ben Bizzy on MC duties. The two-minute track produced by NINO brings about another boisterous and high-energy take, similar to 'CEO' from February.
When it comes to the MCs dropping their bars, the two approach it in a no-nonsense manner. There are no hooks or any filler on this track, just straight hard-hitting bars from Ben and Bob. Ben Bizzy opens up the track with a bilingual verse, dropping odes to a certain Star Wars character and how no one can mess with them.
When it comes to Bobby's verse, his signature baritone voice takes full control of the track. He's a suave MC, and it's no wonder listeners get lost in his tracks. A music video accompanied the track's release, and it features the three Hype Train stars surrounded by the traphouse street racers and features cameos from Thai rappers such as 1MILL.
NINO also recently shared that he participated in a traphouse race, his third, and the first time that he won some hardware when he came in fourth. Is there anything this man cannot do?
Check out the official music video for 'B&B' below.