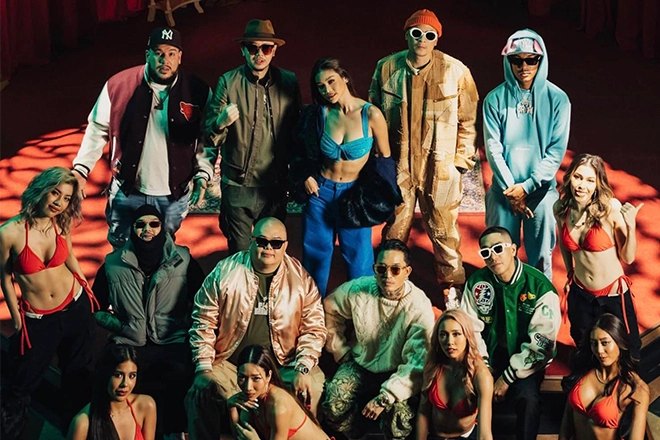 New Releases
Thaitanium drops a Twerk anthem with 'Ta Lueng Baby'
The group doubles in size with ENGFA, Twopee Southside, FIIXD & SARAN
---
The first time listening to DaBoyWay's 'Cake Diet,' there was a feeling of pandemonium from the Jersey Club-like track, but also that this song would kill in a club. At Wonderfruit, DaBoyWay ended his set with it and every single person at the SOT stage was jumping, moving, B-boy and B-girl-ing, when someone yelled, "Did he just say Cake Diet? That's amazing."
Listening to Thaitanium's latest single, 'Ta Lueng Baby,' which features not only the group but a whole new crew of friends including ENGFA, Twopee Southside, FIIXD, and SARAN, who are all singing or dropping hot bars, the same feeling rushed over me. This song is for the Twerking ladies who love to get down and will go crazy when Thaitanium plays this song on the stage at Rolling Loud in a little over a month.
At four-and-a-half minutes, Thaitanium stretches out a bit here. The crew and their friends are judging a beauty contest [shout out to Power!] and instead of answering questions about bringing peace to the world, they get down on the floor and Twerk. Best twerker wins! Seems like a lot of contests could be better if this was the way things were judged.
'Ta Lueng Baby,' with the fire beat produced by KH and BossaOnTheBeat will be warming up dancefloors and huge festivals all around Thailand as spring starts springing for sure.
Check out Thaitanium's'Ta Lueng Baby' with ENGFA, Twopee Southside, FIIXD & SARAN.