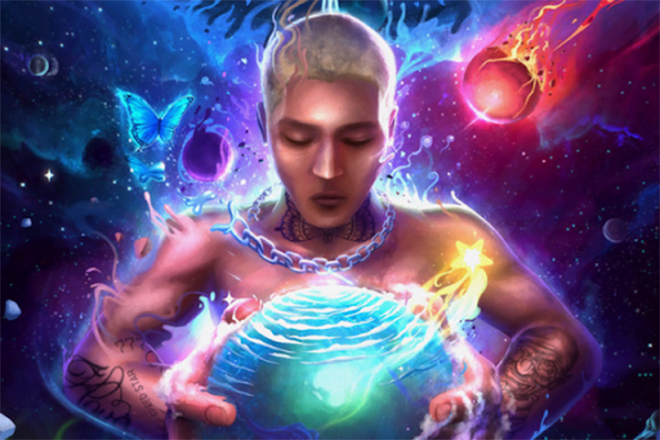 Asia
Japan's LEX goes for the 'GOLD'
Hard work is the key to success
---
One of the most overlooked skills an MC can have is being diligent. Coming to the studio day in and day out. Making music and getting better with each verse laid down. Japanese rapper LEX is only 19, but he is considered a veteran of the Japanese Rap scene because he is so hard working. Back in July LEX released a collaborative album, COSMO WORLD, with Only U and Yung Sticky Wom. One of the singles from the album, 'STRANGER,' has already racked up over 1.6 million views on YouTube.
But rest is for the wicked.

LEX is back with a new single, 'GOLD,' which is built on a heroic synth line that just feels inspiring. Add LEX's charismatic auto-tuned singing and rapping and you have a big sounding track that hovers somewhere between Emo and Trap. He has also just dropped a music video for 'GOLD', directed by MESS. The establishing shot of LEX looking over the city, followed by scenes of him washing in the ocean waves matches the cinematic Trap beat. The best scene is when he walks into an empty stadium like he owns it, delivering his emotional song to an empty arena.
LEX resonates among young Japanese fans - his emotive voice is in contrast with the aggressive beat, and his emotional lyrics draw rave reviews online. He put out his first album LEX DAY GAMES 4 at the age of 16. His next album, !!!, got him the chance to tour but he had to shut it down due to COVID-19. But a pandemic can't stop destiny. Soon, LEX was livestreaming regularly and gaining more fans and followers. The hustle is strong with this young talent, so don't sleep on LEX.
Check out LEX's latest music video for 'GOLD' below.