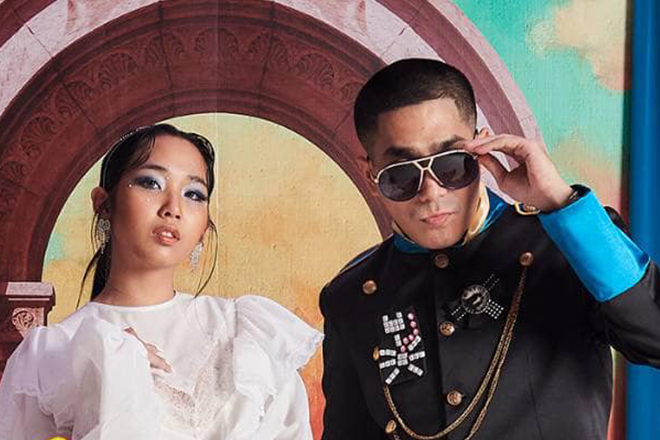 Asia
MILLI & Twopee Southside take it to the club, roof & beach
This is the first collab between the The Rapper judge & the former contestant
---
Spring is springing. Summer is coming. That means the Emo Trap that was popular during the cold months makes way for the party music of warm weather. The first song that raises the temperature and takes it straight to the club is MILLI & Twopee Southside's 'เบาได้เบา' ['Light' in English].
Twopee has been in the game forever and was a judge on The Rapper, Thailand's reality show for aspiring MCs. MILLI has been blowing up since she was a contestant on the same show. Both rappers are known for their outgoing attitudes and outlandish behavior so it was only right they finally teamed up for 'เบาได้เบา.'
Over a bouncy Twerk beat by KH, Twopee and MILLI trade bars on the chorus and, then each rapper has a run on their verse. In the video, they also show that their wacky personalities match and mismatch - whatever is called for in the scene. With summer arriving soon, 'เบาได้เบา' is a light break perfect for those dance parties on patios, rooftops, beaches, and nightclubs.
Check out Twopee Southside featuring MILLI's 'เบาได้เบา' below.