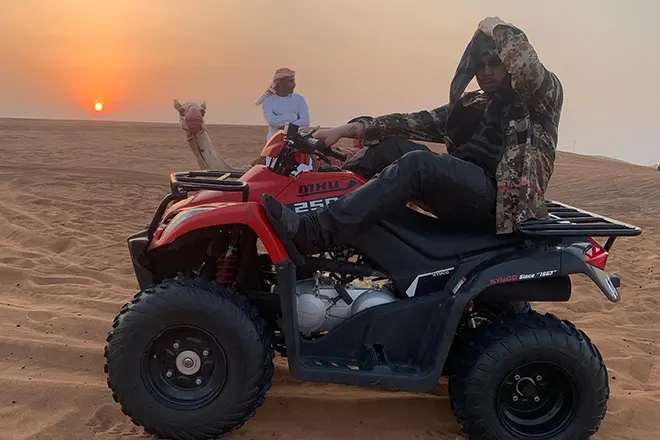 New Releases
'Dubai' is the city of dreams for Thai rapper FIXXD
The video is from his 3-song EP Dubai Jaunt
---
Rappers know what's up. When they take a vacation, there's always the chance of linking up with someone in a different city, playing a show, recording some music, or making a music video. Now that travel has finally opened up, Thai rapper FIXXD hit Dubai this summer, and came back with a three-song EP, Dubai Jaunt, as well as a video for the lead single 'Dubai.'
If there is a place to flex in the world, it's Dubai. In 'Dubai,' FIXXD and his crew have a good time in the most populated city in the United Arab Emirates. They get out in the desert on a 4X4 as well as some camels, find some time to shoot some hoops, and of course, whip around in a Rolls Royce with two blonde models. This is the ultimate Hip Hop dream vacation come to life for FIXXD.
'Dubai' is a slow burner, and the best song off the Dubai Jaunt EP. The other notable track is 'At the Top 1993,' which sounds a bit like it should be 'Dubai Part II.' FIXXD is in his zone and living his best life. That's all we can hope for.
Check out FIXXD's video for 'Dubai' below, as well as the three-song EP, Dubai Jaunt.