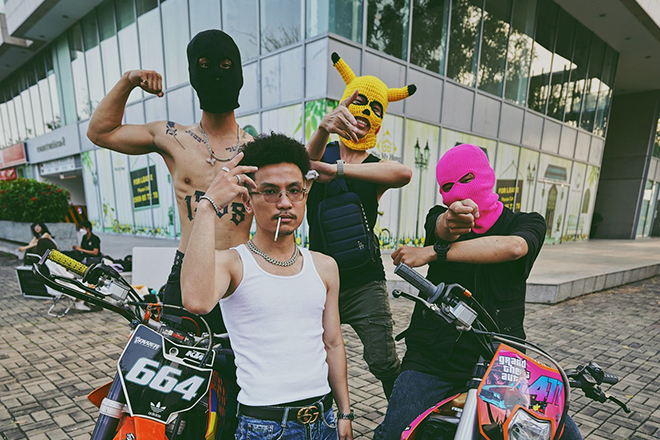 Asia
Richie D. ICY is on these streets living up to his name
His new single 'Rolling' is keeping it Drill
---
From the opening seconds of Richie D. ICY's new video, 'Rolling,' things sound familiar. The beat, produced by AXTROBOY, starts with the sample of 'Prison Song' by Tommy Butler from 1976. This obscure and airy piece of music still sounds soulful and fresh 48 years later. The sample got a lot of shine in 2017 because of Future's 'Mask Off,' but AXTROBOY adds a little more Drill to it to make it a little more G for Richie D. ICY to rip up.
'Rolling' is hard. Richie D. ICY lives up to his name by coming up in a flashy ride, poppin' out with a white wife-beater on, and going rough on the track. The hook starts with the usual braggadocio, "Bitch tryna drop me down/Go skrtada tudada pow/Those foes wanna chop me out/Nobody gonna stop me now." He flips between English and Vietnamese as smoothly as his crew rolls in the video.
The DIY video is a deep crew turning up in a parking lot. What's amazing is that the whole crew knows all the hand motions and the small dances that go along with 'Rolling.' You know that when Richie does the song live in concert, the whole place goes nuts because everyone knows the moves.
The thing about Hip Hop that is so dope is that once it's out in the wild, it's anyone's to take, smash, or meld in any way they like, and put their own twist on it. The sample is familiar but new again. The ad-libs, which have been hugely popular from groups like Migos, are very influential. Technically, "Go skrtada tudada pow" should make no sense, but yet, it makes all the sense in the Hip Hop world. We know what that means. You know what that means. Just because it's gibberish doesn't mean it doesn't mean something.
Check out Richie D. ICY's 'Rolling' below.