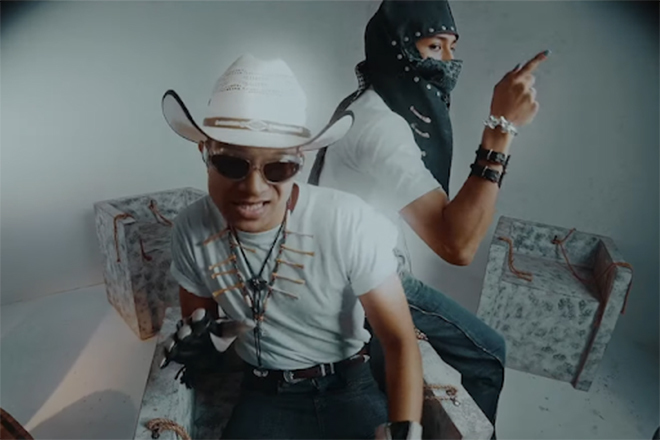 Asia
Fariz Jabba & Yung Raja come together for sparse 'And Then'
The Def Jam Singapore labelmates whip each other up by asking the question at the end of every line
---
Like two homies talking ish at the barbershop while getting faded up, Singaporean Rap luminaries Yung Raja and Fariz Jabba trade rhymes over a sonically thudding, bass-heavy Trap groove by RIIDEM. They egg each other on by saying 'And Then?' after each rhyme. It's simple and effective and underscores the is-that-all-you-got mentality of brothers casually boasting about their adventures in life and love.
Fariz kicks it off with, 'Met this girl and I think she like me/She got on low-waist jeans and brand-new Nikes/Brought her to the crib, she did it too nicely/And she looking all smiley, I think she kinda wifey' and it goes on from there. The track is sparse, and not meant for the dancefloor – but feels like two homies just having fun over a beat.

Raja is coming hot off the heels of dropping his EP MIKE last month. On 'And Then,' Raja is being Raja as the MC always comes with quick-witted snaps and memorable lines. The duo teamed up recently with YAØ and YHB Sleepsalot to do an SG remix of Post Malone's 'Motley Crew.'
'And Then' continues that vibe where the MCs are getting familiar enough to finish the other one's lines. We hope to see more of it in the future.
Check out Fariz Jabba and Yung Raja's 'And Then' below.