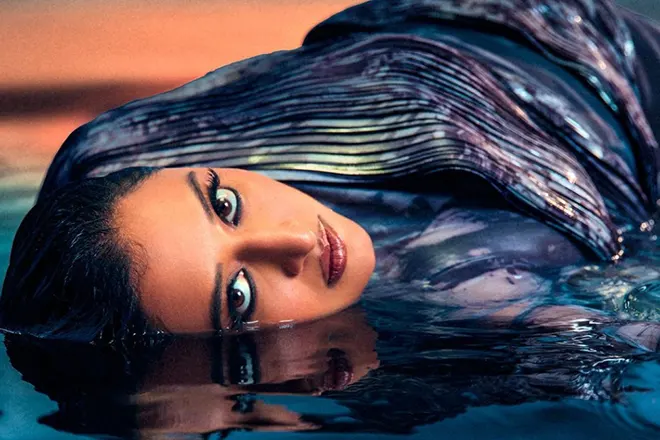 New Releases
Raja Kumari is inspired by the East & West on THE BRIDGE
The 9-track album features no guests
---
Straight from her energetic set at Coachella with Ali Seth, Raja Kumari, the Queen of Desi Hip Hop, released her latest album, THE BRIDGE, on April 28. As an American entrenched in the Desi Hip Hop scene, the crossing of cultures is up front and center on THE BRIDGE. The album is all about Raja as there are no features from other artists.
THE BRIDGE begins with 'BORN TO WIN,' a guitar-driven song that turns into a banger on the chorus. 'NO NAZAR' shows that Raja has depth when she begins with some words that will stay with you for a long time, "The opposite of love is not hate/It's indifference." She truly displays her MC skills as she sings and raps with a passion that isn't often heard nowadays.
Most albums sound like a collection of singles pieced together. Not so for THE BRIDGE, as 'BABYLON', 'JUICE', 'COLORS,' and 'LOVESICK' all sound enough alike to be in this order, but different enough to warrant multiple listens. After an interlude, Raja goes on to explain to people why we are more than human in 'GODS.' The final track, 'FEARLESS,' ends THE BRIDGE on an uplifting note as she shows that she can't be broken down and that she can live life without regrets.
Raja Kumari is inspired on THE BRIDGE. Her fusion of East and West sounds give a gateway into her soul and how amazing it is to be a South Asian musician at the moment.
Check out Raja Kumari's THE BRIDGE below.