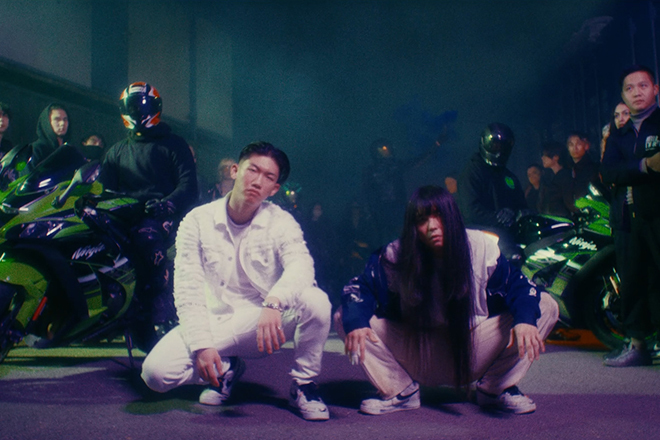 Asia
East & South-East Asian worlds collide on PianWooo & Ill Japonia's 'Kawasaki'
Underground UK rappers challenge the conventions on this multilingual banger
---
Collabs have always breathed life and blood into Hip Hop. A crossover between two worlds results in music that often brings out the best of everyone involved. 'Kawasaki' is the brainchild of two of the most exciting acts from the UK Asian Underground rap scene - PianWooo and Ill Japonia. It is a release off the former's stellar EP, Bird's Eye View.
Born in Korea, PianWooo is an artist whose experience with Korean street culture lends itself to a deeper understanding of the UK's underground customs. This has led PianWooo to a sound that's familiar to those into Korean Trap while effectively incorporating hardcore Drill elements as well. 'Kawasaki' also features Japanese-UK heavyweight Ill Japanoia, who matches PianWooo's intense energy with a manic Auto-Tuned performance.
'Kawasaki' also comes with a fiery music video, notably produced by an all-Asian cast and crew. Under the cover of night, the duo travels around London's forgotten spaces alongside their respective crews marking the solidarity between the two communities as they spit bar after bar. It is "a testimony to the cultural cross-pollination happening here," claimed David Chou, the co-founder of Eastern Margins, the record label behind this powerful collaboration.
Directed by Lu Xiao Wei, 'Kawasaki' is a visual representation of the next step in the merging of Asian cultures in the Underground Rap scene. It's a much-needed sight after the ever-isolating years that we've been put through.
Check out the video for 'Kawasaki' by PianWooo and Ill Japanoia here and listen to the song below.