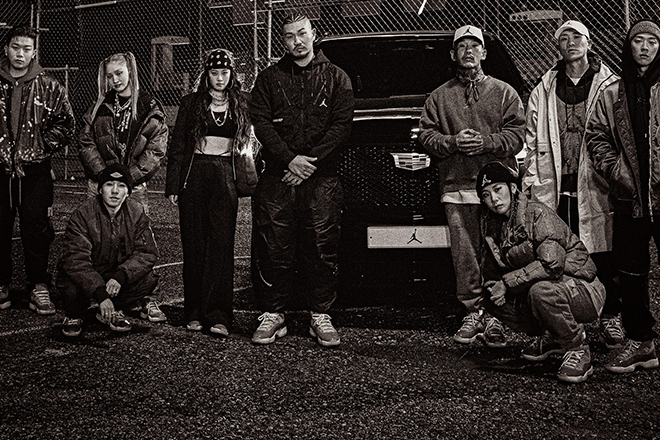 Asia
8 Korean MCs celebrate rhyme & rhythm in 'B.O.T.B.'
Nike also gets a lot of love in the six-minute cypher
---
Remember back when compilation albums were the easiest way to get introduced to undiscovered talent? Things might be different now with internet access, but a collaboration track can still get you riled up. Bearing that spirit, 8 South Korean rappers team up for 'B.O.T.B,' a six-minute Hip Hop powerhouse.
Released on the AOMG Official YouTube channel on December 8, 'B.O.T.B.' is short for best of the best, and presents a very ambitious lineup from all across the underground Hip Hop scene South Korea. 'B.O.T.B' features 8 rappers including Gaeko [개코], CHANGMO [창모] , Don Mills [던밀스], Los [로스], DeVita [드비타], SOLE [쏠], SINCE [신스], and BE'O [비오]. Each MC gives everything in their parts, which is glued together cohesively by the popping beat produced by beatmaker Gray. Don Mills kicks off things with his English-fused rhymes and his Old School Gangster lean. Los swoops in second, laying down his Korean-centric verse while exhibiting his love for Air Jordans.
SINCE chimes in third with her distinctive tongue-twisting bravado, rapping about her emergence and how she is the top dog now. While SINCE's spicy hot verse got us all riled up, the sultry DeVita cuts in the rap-heavy track with her eloquent R&B bridge and is followed by SOLE who spared no time to show off her vocal range. It's always great when female energy is included in the cypher and also to be a big part of the song, and that's what we have here.
CHANGMO picks up from the R&B serenade and asserts himself into the crossfire with his blistering verse. Gaeko arrives just in time to contribute the last rap verse, loading off his lyrical bombs before DeVita wraps up the track up for good.
'B.O.T.B.' captures classic Rap video aesthetics by starring Bboys and Bgirls, graffiti artists, and a whole lot of close-up shots and shout-outs for Air Jordan sneakers and gear. Sneaker and Hip Hop have always had an intertwined fate and Hip Hop heads always get excited to see the legendary brand getting some recognition in the Asian scene as well.
Check out 'B.O.T.B.' [Prod. GRAY]' Official Music Video below.