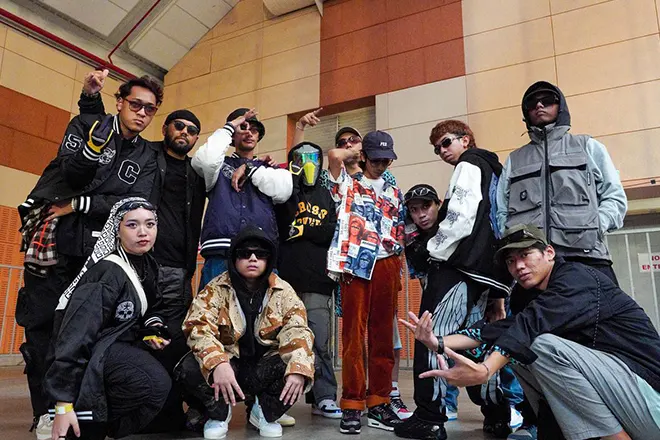 New Releases
It 'Must Be Nice' to be the 2022 version of the FORCEPARKBOIS
It's the Malaysian rap group's 5th release of the year
---
Recently announced as one of the headliners for Malaysia's upcoming Hausboom Music Festival, FORCEPARKBOIS have had a very prolific 2022. Kicking the year off with 'ALL DAY', 'Top Boi', 'PSP' and then 'LUKAKU', the Johor rap posse has proven time and time again that their chemistry together on the mic can lead to undeniably impressive performances. Their latest release 'Must Be Nice' is a trap banger that continues the group's trajectory of high-octane singles – bar after bar after bar as the FORCEPARKBOIS continue to hone their skills.
With verses from Nakalness, Laws, Nish, Chik, Asset, Han, Noel, and Blackid, each MC shows up with their most braggadocious A-game and flexes their excess. Life really 'Must Be Nice' to be a rapper in FORCEPARKBOIS and they waste no time letting you know that. "That shit must be nice/The Whole crew pull up/we pay the price," Nakalness raps on the chorus.
The group walks the talk in the 'Must Be Nice' music video, too. Dressed in sleek suits, we see the FORCEPARKBOIS in the middle of a jungle digging a grave for a hater. Soon, the whole crew is morphing into 3D characters or anime action heroes. It's almost like the AI pics that everyone is posting this week on social media come to life in 'Must Be Nice.' The editing and visuals get an A+ for this one.
Watch FORCEPARKBOIS' latest music video for 'Must Be Nice' below.