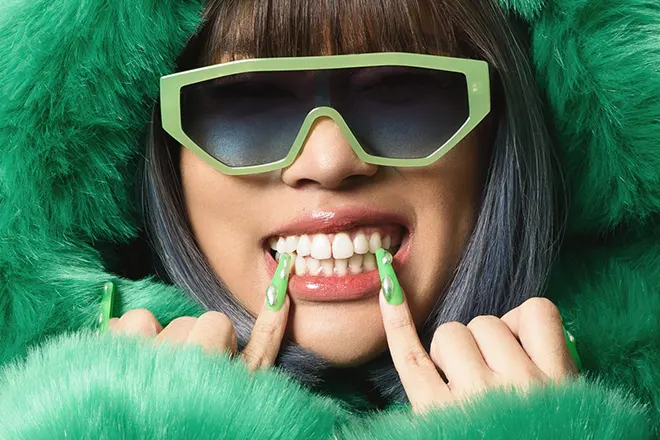 New Releases
RAMENGVRL drops a dancefloor-ready track 'FASHION'
The Indonesian MC bumps up the tempy & gets housey on it
---
RAMENGVRL is having an eventful year so far. She has four singles out so far, of which includes a release on the asiatic.wav compilation EP, as well as a collaboration with Singaporean rap star Yung Raja. And now, she's back with her fifth of the year, 'FASHION'.
The Indonesian rapper first unveiled this anthemic, dancefloor-ready track in Bangkok, as part of her ongoing Asia tour and of course, the crowd reacted positively to it. The production of 'FASHION' sees a switch from all her previously released singles this year. A distinct four-on-the-floor beat drives it, and there's definitely elements of House music on it – as we've seen the likes of Drake and Beyonce doing the same earlier this year.
"Jump on the beat and the beat gets slayed/Party too hard, now my Maybelline's faded/Jump on the beat and the beat gets slayed," RAMENGVRL announces on the track's infectious hook.
If she had ever made a track for the pure sake of people partying to it, 'FASHION' is certainly the one. Her Asian tour will culminate with a set for a festival in her hometown, Jakarta on October 29. If that doesn't call for the ultimate party, I don't know what will.
Listen to RAMENGVRL's 'FASHION' below.