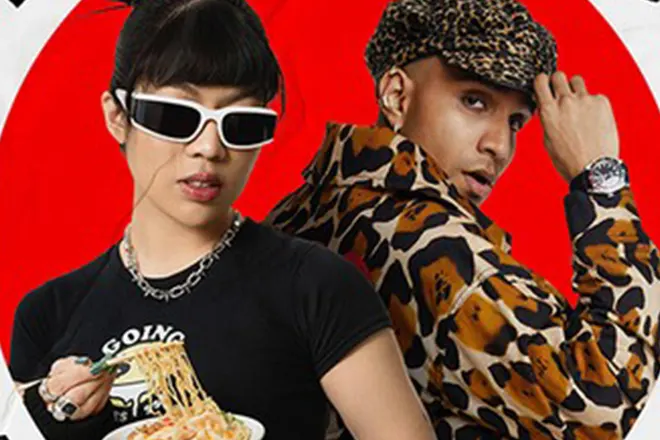 New Releases
RAMENGVRL & Yung Raja represent Asia in 'Ming Ling'
Make sure & stay for the ending
---
Everyone knows that RAMENGVRL is dope. Everyone knows that Yung Raja is the spice boy. It was only a matter of time that these two titans in Asian Hip Hop came together for some magic. The result is 'Ming Ling,' a delicious mix of flavors from Indonesia, Singapore, and all over Asia.
'Ming Ling' represents Asia for the things that are yelled out in the raps like anime, sunflower seeds, and tiger balm. It's shot in the style of Hong Kong gangster films in the 1980s with the camera on the lazy susan, scooter chase scenes, or the big flames coming from wok. RAMENGVRL's verse is fire first and then Raja picks up right where she left off and blasts it out of the park. One can only wonder if there is some friendly rap competition between these two?
On a press release, RAMENGVRL said, "This collaboration between Yung Raja and I was naturally seamless as we both share the same sentiment. There's a lot of Asian references lyrically and Yung Raja brings so much spice to the track. I genuinely believe that this will be the anthem that people are going to vibe with."
Like any good action movie, there's a little surprise waiting for people after the credits. Don't forget to stay till the end.
Check out RAMENGVRL and Yung Raja in 'Ming Ling' below.