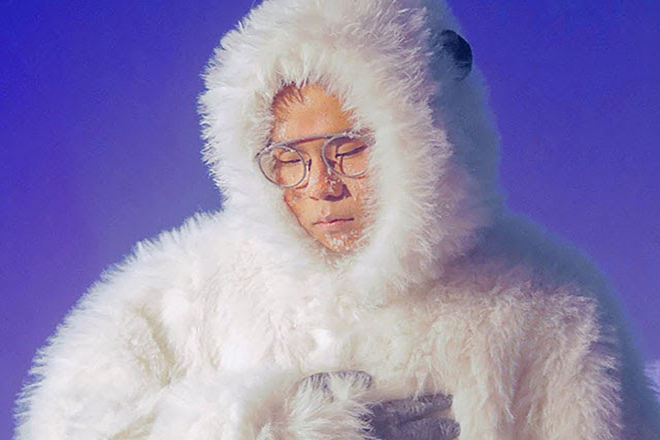 Review
Gareth. T is not your typical 'boyfriend material'
Even though he's short & young, he's got soul
---
At 170 centimeters tall on a good day, Gareth. T feels like the cards are stacked against him in the dating game. In 20-year-old Hong Kong crooner's new video, 'boyfriend material,' Gareth. T jokes about his romance-free life, with lighthearted lyrics about how hard it is to find true love. Fortunately for him, the woman who sparked the song ended up becoming his partner.
"The inspiration for this song is actually singer Moon Tang," Gareth. T said in an interview with LiFTED. "The first time she met me, she started calling me short, and throughout the night, she listed out the reasons why I wasn't dateable. So when I got home, I started writing I'm not the type to be noticed, cause I'm barely 5'7' and as I continued my train of thought, out came guess I'm just not boyfriend material. Eventually, she became my girlfriend."
The video for 'boyfriend material' is not the same old holding hands walking around the streets kind of thing. Instead, Hanley Chu and the Eastwind Collective came up with the idea of Gareth. T being the underdog in life. He plays four different roles on movie sets - a Japanese swamp monster, a werewolf, a yeti, and a robotic dinosaur - all of which seem to be totally disinterested in what's happening. Whether it's destroying a city on a movie set or being unable to score a date, things just aren't happening for Gareth. T.
This is where the character in the video and the singer separate. Gareth. T is a self-taught, soulful talent who says that people like Bryson Tiller, Daniel Caesar and PARTYNEXTDOOR are his inspirations. He's also all about writing songs that people will remember. "I feel like in this day and age, to find a song that sounds good is pretty easy. But to find a song where you listen to it again and again because you relate with the words or what the artist is trying to say is hard," Gareth. T said.
"Throughout these last two years, I've started paying a lot of attention to my lyrics, so that every song isn't just a song, but a story that captures who I am and how I felt during that period of time. I think 'boyfriend material' is the first track that demonstrates my style of writing pretty well."
Watch Gareth. T's 'boyfriend material' below.