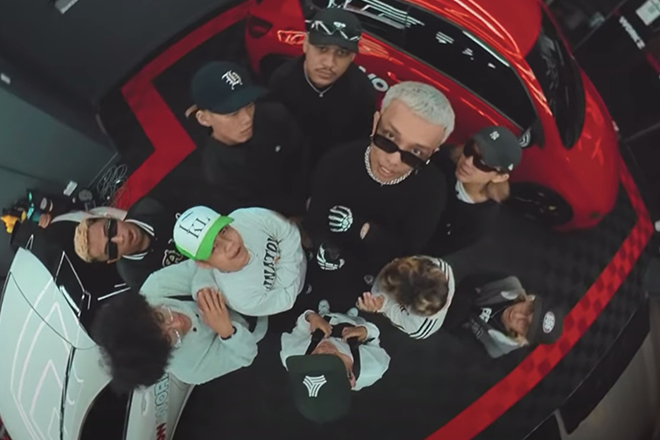 Asia
FORCEPARKBOIS trick out their rides in 'TOPBOI'
The Malaysian Hip Hop group has released their second single of 2022
---
Where else can you go after having your hit single remixed by some of the hottest rappers in Southeast Asia? In the case of Johor Bahru's FORCEPARKBOIS, it's to release music that continues to top the quality of those that came before it. The 11-man Rap posse dropped 'TOPBOI' this past week, which is also the group's second single of 2022 following 'ALL DAY.'
Their new single is a Trap banger that sees each member flex over the competition, one-upping each other with verses that never sacrifice potency despite their brevity. With this many voices on the track, the stripped-back production works in the group's favor as every member gets to fully bask in the spotlight, while they rap about their usual themes of overcoming adversity and enjoying the luxuries of life.
The video for 'TOPBOI' directed by Felrfrank, sees the FORCEPARKBOIS in a brightly lit parking garage with tricked-out cars and an empty parking lot – a setting that fits the car-centric lyrics from their verses. Each member is also dripped out in fresh fits while the camera pays special attention to the plethora of gorgeous cars on display.
The music video was also premiered at the Futureland '22 Concert where FORCEPARKBOIS performed alongside many other notable Malaysian rappers such as Luqman Podolski, Zynakal, and ChronicalZ.
Check out FORCEPARKBOIS' 'TOPBOI' below.