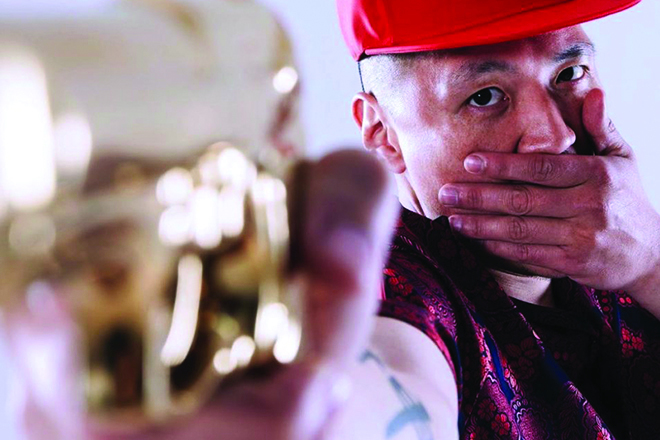 Global
China Mac plays peacemaker in new 'Unborn' single
It's a long road to redemption from senseless violence to stopping violence
---
New York rapper China Mac has come a long way from his Chinatown gang days and violent beef with MC Jin. Since that was all squashed, Mac delivered a string of quality singles once he got out of prison, along with his philosophical 'Mac Talk' videos that trend on YouTube. Still, it's refreshing to see him making promises for a better life to his unborn child, as well as calling for an end to the plague of police brutality and anti-Asian violence.
The trend of gangsta remorse is strong in Hip Hop at the moment, and 'Unborn' on his Red Money Records definitely falls into this category. With a cameo from Bling Empire's Andrew Gray, Mac delivers his bars while police point guns at his homeboys and a crowd of people of color wave signs and protest anti-Asian violence. Finally, some gang bangers confront China Mac, but he stands firm and delivers his message. Overall, it's a powerful video for its DIY production values and uplifting messages.
Check out China Mac's 'Unborn' below.