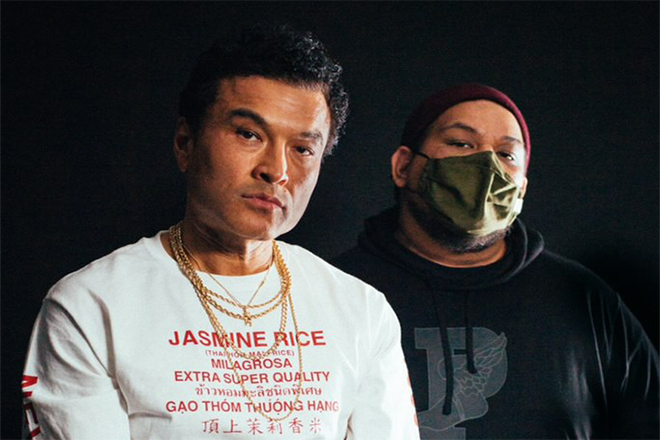 Global
'ANTI' by Lyrics Born and Cutso takes on US hate crimes against Asians
Energy, rage, anger & frustration come out on the track
---
With a year of COVID-19 taking its toll on everyone, and violence against the Asian communities in the US rising, March 16 was truly the bottom of the barrel. The mass shooting that occurred in Atlanta which killed eight people, six of whom were Asian women, at Asian-owned businesses sent rapper Lyrics Born and DJ Cutso, into a deep hole and the only way out of it was to record the song 'ANTI,' and give the proceeds to the AAPI community.
"I had no energy. I was so depressed," said Lyrics Born in an interview with Datebook. "This was beyond name-calling; this was shooting and people dying."
Each verse starts off with Lyrics Born riffing off the popular Dr. Dre track, 'The Watcher,' by saying "Things just ain't the same for Asians." He goes on to really rap circles around the issue since he is a talented lyricist and has a gritty voice that has enamored him to the underground Hip Hop scene in the Bay Area and around the world.
In the final verse of the song, Lyrics Born goes really deep as he worries about his wife getting doused with acid, his kid being made fun of by older kids if he has to go back to school, and ends the verse with this warning, "Put the world on notice/Touch me or my fam/You won't catch Corona/But you'll catch these hands."
The beat produced by Cutso is dark and dire and really fits the mood of what's happening in the world right now. He also felt the Lyrics Born verse the most. "That part hit me the hardest," said the San Jose native. "That was me when I was a kid. I got bullied for being Asian, fat, different, whatever. I felt his energy, rage, anger, and frustration come to a head."
Get Lyrics Born and Cutso's 'ANTI' at their BandCamp page below. The track is pay what you can, but all proceeds go to the Stop AAPI Hate charity.