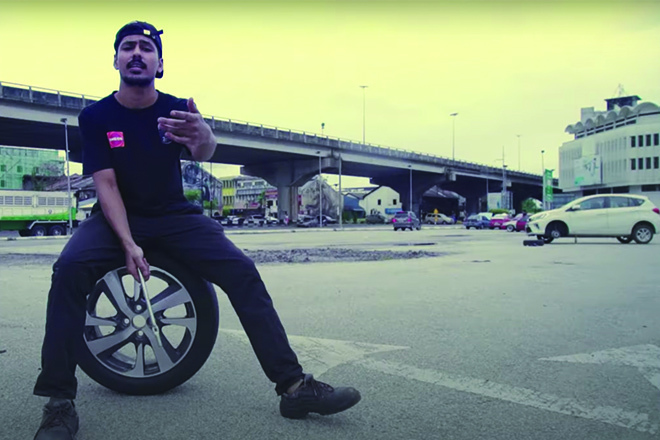 Asia
A new age of Tamil Hip Hop arrives with 'Problem'
Kiddpsychedelic, Highthash, & Ricco join forces for Highlife Records
---
Malaysian Hip Hop label Highlife Records has been around since 2019. In that time, they've released 28 videos on their YouTube channel as well as a mixtape, The Blvcktape. Recently, three of their artists, Kiddpsychedelic, Highthash, and Ricco joined forces for an addictive wander around the neighborhoods of Port Klang in 'Problem.'
Highthash is behind Highlife Records, this beat, and he's up first on the song. He raps about his problems but he does have a sledgehammer on him. It's up to the viewers to decide if they want him to use it. Second on the track is Ricco with the slow stutter flow. His bat is prominent just in case any of his problems get too big. Connecting it all together on the hook is Kiddpsychedelic, who is overseeing a crew out stealing tires, and eventually may be the one causing all the problems.
'Problem' is a dope crew cut. For more of Tamil Hip Hop from Highlife Records, dig into The Blvcktape.
Check out Highlife Records The Blvcktape below.