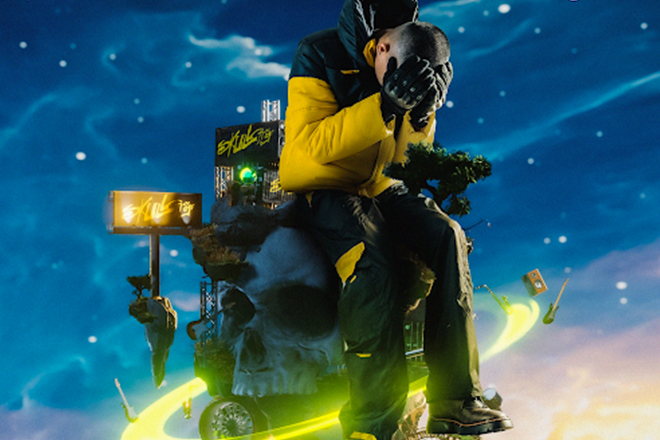 New Releases
Double happiness with VannDa's new singles
Cambodia's Rap king leads $KULL 2 with 'Parenthesis' & 'Life Is a Game'
---
After making his name with the triumphant debut album $KULL, Cambodian Rap star VannDa has been going hard, pouring his blood, sweat, and tears into the creation of his second album $KULL 2.
On 19 May, he released the first 15-minute episode of a behind-the-scenes album production documentary, showing us the Process and Problems. The slow-paced footage reveals how VannDa and his team worked on the new album, and it also shows us a side of Cambodian culture and lifestyle from his POV.
Then last weekend VannDa dropped a delightful surprise with double singles 'Parenthesis' and 'Life Is a Game' from the album - counterparts that interact with each other and portray the 25-years-old's evolving values and philosophy towards life. In so doing, VannDa gives us a sneak peek into the psyche of the enigmatic artist.
VannDa self-produced the beat on 'Life Is a Game', using heavy drums and slowly building up the various layers of flute, synths, and female background harmonies to create an epic dynamic like a video game intro or theme song. It's aided further by the cool visuals of the lyric video. This first track is a perfect opening for the new album, and a showcase of his unique talents both in production and rapping.
VannDa does not shy away from showing his vulnerable side to the world. With lyrics like "Came from nothing to something/Got something but I'm still struggling," he taps into his new strength and endurance, claiming, 'But I'm still the one that puts in the work, I'm on my grind'.
The second single, 'Parenthesis' takes us to a completely different space than the first track, starting with the peaceful sounds of nature, alongside pretty piano chords and background vocals from Sophia Kao, Laura Mam, and Nick Dot. It is a fresh attempt by VannaDa to create an atmospherically-lush R&B vibe, inspired by the music camp experience he had, which shows up in the documentary and video footage.
He sings, "Life is like a game/Sometimes it's like a tragic comedy/Made me trust no fxxking body," which echoes the first track but adds a change of perception: "This life is like a waterfall, like a poker game in the casino" reminding us to chill out when life gets hard because ultimately we're not in charge.
These first two tracks are pure fire and give much to look forward to for the rest of the $KULL 2 album. It looks like VannDa has picked up right where he left off, and we're excited for what's to come on the rest of the album.
Check out 'Parenthesis' & 'Life Is a Game' below.