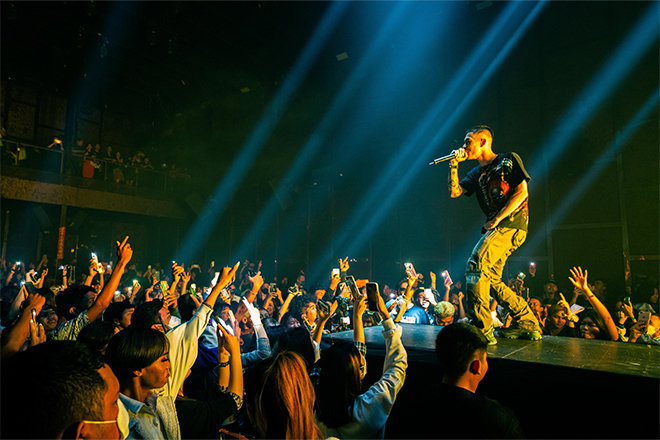 Asia
VannDa goes big in 2022
The Cambodia Hip Hop artist reveals new single, tour & double album
---
When VannDa's team gathered in meeting rooms, they had to be thinking if it was even possible to make the Cambodian MC's 2022 even bigger than his 2021. He blew up a year ago when he released 'Time to Rise' with Master Kong Nay, which became the biggest YouTube video in Cambodian History with over 87 million views.
VannDa and his team have never been ones to rest on their laurels, so they've announced his 2022 plans, and they are ambitious to say the least. On Friday, March 18, VannDa released his latest single 'BOK KALO' which is the first song off his new album $KULL 2, which will be released in two parts - $KULL 2: Part 1 on May 20, and $KULL 2: Part 2 at the end of the year.
In between this time, VannDa will go out on the road. His 2020 album $KULL THE ALBUM never got toured because the pandemic hit just as it was released. On April 9, VannDa will do one show playing the classics from the album that helped people get through COVID-19. On April 14 to 16, VannDa will headline the Hanuman Beverages Khmer New Year Concerts in Siem Reap. His own $KULL TOUR begins June 25 and continues through August as VannDa hits Phnom Penh, Siem Reap, Battambang, Kampong Cham, and Sihanoukville, his hometown. VannDa will be the first artist to do an indoor country-wide tour through the rainy season.
Once November hits and the rains stop, VannDa will hit the road with his crew [Sophia Kao, Kmeng Khmer, and Vanthan] and continue to play shows until 2023.
Live Hip Hop is back in Asia and anyone who has missed VannDa in concert over the past two years has a few big chances to see him rock the house.
Check out VannDa's new single 'BOK KALO' below.