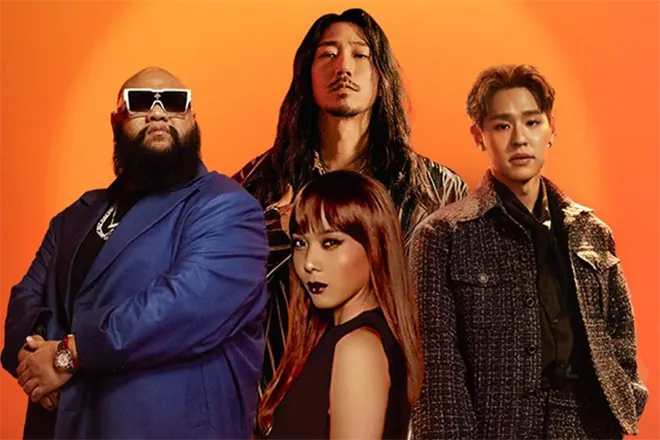 New Releases
Tiger JK, Yoon Mirae, F.HERO & Billkin share an important reminder via 'Self Love'
The track is sung and rapped in English, Thai & Korean
---
Oftentimes, falling in love leaves us blindsided. Infatuation tints our senses, and everything in our lives starts to revolve around that special individual. While that might be something exciting and beautiful, it's also a dangerous place to navigate through, especially if you start to lose track of yourself.
South Korean artists Tiger JK and Yoon Mirae alongside their Thai counterparts F.HERO and Billkin dropped a collaborative single last week to remind us of just that. Titled 'Self Love', the four-minute track is drenched in introspection about relying on love from yourself, not from an external source.
Billkin sings in the track's opening before the veteran Thai MC F.HERO lays down the truth in his native tongue; "You gave your all but he didn't care/Love is not a star, shining bright beside the moon/Keep the love to yourself/If he doesn't love you, it doesn't matter.' The baton is then passed on to Yoon Mirae, who sings another reminder of self-love in the form of a bridge in English.
Tiger JK then takes the track up a notch, dropping his verse that also coincides with the track's beat switch into a more upbeat sound. The South Korean MC has also hinted via a cryptic tweet that he would be in Thailand soon, with festivals such as Rolling Loud coming up, we have no doubt that we would be seeing the rapper in The Land of Smiles soon.
Check out the music video for Tiger JK, Yoon Mirae, F.HERO, and Bilkin's 'Self Love' below.