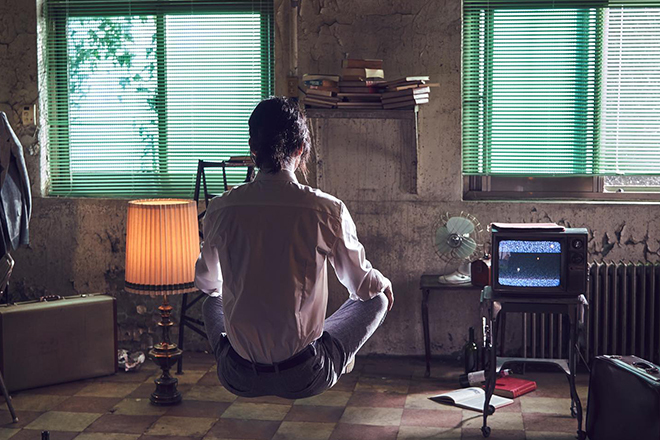 Asia
Tiger JK wants '호심술 [Love Peace]' by any means necessary
The Korean OG rapper channels Malcolm X with peace, love, & unity...or else
---
In March of 1964, LIFE magazine published a photo of Malcolm X holding a machine gun and peeking out of the window of his house. This photo would go on to be iconic because the same house that Malcolm X was photographed in got firebombed in 1965 only a week before he was assassinated. The image would be widely rebranded with the saying 'by any means necessary' above it.
Fifty-seven years later, South Korea's Hip Hop OG, Tiger JK, released a video for '호심술 [Love Peace],' a song about his anger with the Asian hate he's seen around the globe. In the video, he recreates the scene of the Malcolm X photo down to the M1 Carbine and matching skinny black tie and glasses.
Formerly of the group Drunken Tiger, Tiger JK has done it all in Korean Hip Hop. In 2011, he was even called the 'most popular Korean rapper in America, Asia, and the world' by The Los Angeles Times. As a matter of fact, as a teen, Tiger JK saw the LA riots after the Rodney King verdict up close, so he witnessed the tension between the Korean shop owners and the African-American communities first hand.
For '호심술 [Love Peace],' Tiger is a 'bilingual poet been poetic but no justice' as he sees a tornado as well as bombs exploding outside his window and wants to do anything in his power to make it stop. This includes meditating on the problem as well as fighting back.
In an interview with Rolling Stone Korea, Tiger said, "Some songs are needed to help release anger when you are frustrated. This song helps to vent out anger especially with COVID-19, the pandemic, and Asian hate that's going on in the world right now. We want a lot of people to listen to the song, get fired up, release their anger, receive healing, and become united together."
Watch Tiger JK's '호심술 [Love Peace]' below.