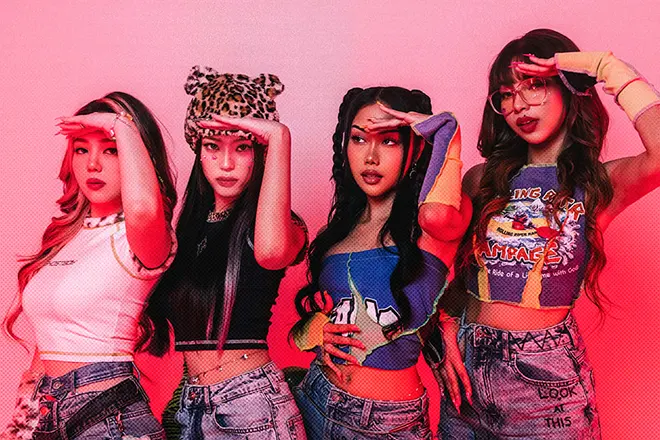 Asia
DOLLA goes the K-hop route with 'Look At This'
It's the Malaysian girl group's first release of 2023
---
Since debuting in 2020, DOLLA quickly made a name for themselves beyond the obvious K-pop aspirations. As the only local act to perform at Malaysia's first Korean pop festival – Seen Festival - the group's penchant for catchy bilingual tunes has captured the hearts of many, whether it's a blistering banger or gut-wrenching ballad.
DOLLA's latest release 'Look At This' falls in the former category. Their first single to be heavily inspired by Hip Hop, the girls ditch their radio-friendly Pop tunes for a piercing dance beat that sees each girl flex their rapping capabilities. The track revolves around the girls' booming self-confidence, where they find strength in how they carry themselves.
The song also comes with a vibrant music video, directed by Lily Samsuddin. Working with Ezra Rham from UNC Dance Studio, DOLLA's dance choreography continues to impress. It's no surprise that they were able to hold their own alongside K-pop groups such as NCT Dream and WayV at Seen Festival. The video also immediately shot to number one on Trending for music on YouTube in Malaysia as DOLLA continues dominance as the country's premier girl group.
Comprised of Wan Sabrina Wan Rusli [Sabronzo], Tabitha Ariel Lam [Tabby], Noorsyasya Afiqah Shahrizal [Syasya], and Angelina Chai Ka Ying [Angel], DOLLA's music videos have all raked in millions of views, and we know 'Look At This' will do the same.
Watch DOLLA's music video for 'Look At This' below.