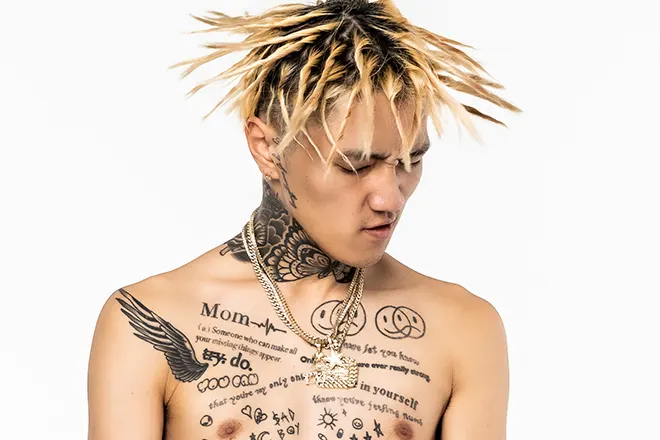 Asia
LEX & the 5 other rappers who have compared themselves to God
The Japanese MC is promoting his new album King of Everything
---
When John Lennon stated, "We're more popular than Jesus now," the floodgates opened, frogs started falling from the sky, and all hell broke loose. Fifty-six years later, LEX raps on 'God,' his first single off his new album King of Everything, "I think she love me/I think she fallin'/I think she trippin'/Cus I'm a God," and everyone just bops their heads to the fly beat.
Times are changing, so LiFTED looks at Lex and five other rappers who have compared themselves to the Almighty.


LEX just released his 17-song opus named King of Everything, so no one should be surprised by a song called 'GOD.' The beat, produced by 1bula, is dead-set on blowing up anyone's speakers and while the lyrics are sparse, it's only the intro on the album. LEX flexes a lot more lyrically on the album on cuts like 'King of Everything,' 'This is Me,' and lets his guests like JP The Wavy shine on '金パンパンのジーンズ.' LEX is best when he's at his most introspective on King of Everything.
If Ye wasn't second on this list, then the Lord may strike down upon thee with furious vengeance. Starting with 'Jesus Walks,' Ye has gotten by with his narcissistic God complex for his whole career. He named an album Yeezus, and also had a song called 'I Am a God' BEFORE his album Jesus is King. Then he put out Jesus is Born from his Sunday Service Choir.

"H to the Izz-O, V to the Izz-A" spells HOVA, which is part of one of many of Jay-Z's alter egos, Jay-Hova, a play on the Hebrew word for God, Jehova. The GOAT MC sums it up in 'A Million and One Questions [remix]', "They call me J-Hova cause the flow is religious." Also, in DJ Khaled's 'God Did,' it's impossible to say that Jay is not God-like with his lyrical prowess.
Pac had 'Only God Can Judge Me,' and loved posing in provocative ways for photographer-of-the-90s David Lachapelle. He also wrote poetry with heavy religious beliefs and once said he would come back as Jesus supposedly did, which also referenced one of Makaveli's tactics of war.
Rakim devoted a great deal of his life to studying the Five Percent theology and earned his nickname, The God MC, because he could rap with such controlled confidence.
On the cover of 2022's Mr. Morale and the Big Steppers, Kendrick wore a Tiffany & Co. diamond-encrusted crown of thorns that took more than 1,300 hours to make. As the final act on Sunday night at the Glastonbury Festival, Kendrick's last song was 'Savior' and the crown dripped blood down his face. Nothing says the New Testament more.