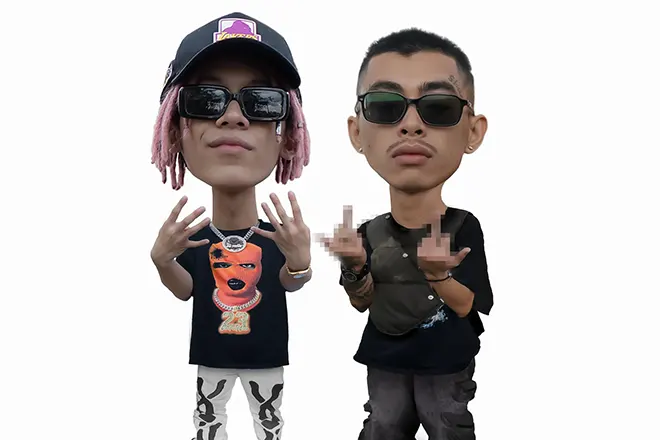 New Releases
VannDa & OG BOBBY go toe to toe in 'Young Man'
The Cambodia & Thailand collab is exactly what we hoped it would be like
---
VannDa is riding high, and the Cambodian MC just put out a collab with Thailand's OG Bobby, 'Young Man,' off his just-released album $kull 2 [Season 1]. The Trap slapper sounds just right for summertime and will have the people and the airwaves bouncing for sure.
In the video, VannDa and OG BOBBY get kid-sized. As kids do, they start to get into some trouble. First, they are smashing toy cars in baking soda that looks like it could be another powder, then they are running around a shipping container yard without a care in the world. Since the song is called 'Young Man,' it's only right we see both of the MCs as younger versions of themselves.
The song, produced by ​​Mut Phearin & Yat223, really goes. VannDa is on a roll, so his flow is as smooth as his life is right now. When OG BOBBY comes in, the track goes into hyperdrive. He has a veteran's swag that makes him sound like he owns it because he does. His English lyrics add a nice bi-lingual flavor to the song that already is dope.
When the two MCs are in the video together, it seems like they are long-lost homies hanging out on balconies, chilling by money trees, and making it rain together. There's a special chemistry between these two and we want to see more of them together in the future.
Check out VannDa featuring OG BOBBY 'Young Man' below.