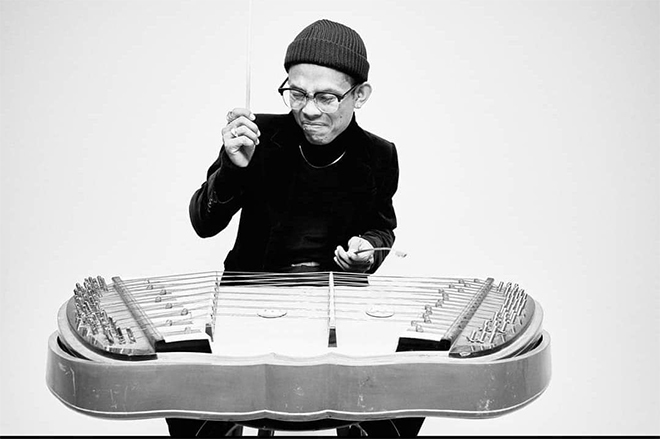 Asia
Old is new & new is old with VANTHAN, VANNDA & LAURA MAM
'Tomorrow Forever' takes that old Cambodian sound and remixes it for 2021
---
At the end of summer, countries around the world have big festivals celebrating a successful harvest season. In China, it's the Mid-Autumn festival with barbecues and family gatherings. In Cambodia, the closest festival is called Phcum Ben, a 15-day religious festival celebrating long-gone ancestors with food and activities.
On September 24, multi-instrumentalist VANTHAN teamed up with VANNDA and LAURA MAM to release 'Tomorrow Forever,' a song which is a 'gift' for Cambodians for Phcum Ben. VANNDA made a lot of noise earlier this year when he teamed up with Master Kong Nay for 'Time to Rise,' which has amassed 75 million views. The unique combo of Khmer legend and Hip Hop artist turned a lot of heads.
Now, VANNDA is recreating that vibe, but instead of an Old School boss, he's working with VANTHAN, a master in his own right from the new generation. For 'Tomorrow Forever,' VANTHAN plays the roneat rut, the trou, and more, and even sings on the track. It's amazing to watch someone so skilled at all the different instruments do their thing. Of course, VANNDA drops a pair of fresh verses and LAURA MAM fills the spaces. With 'Tomorrow Forever,' that Khmer mystique is updated for 2021.
Check out 'Tomorrow Forever' by VANTHAN, VANNDA, and LAURA MAM below.