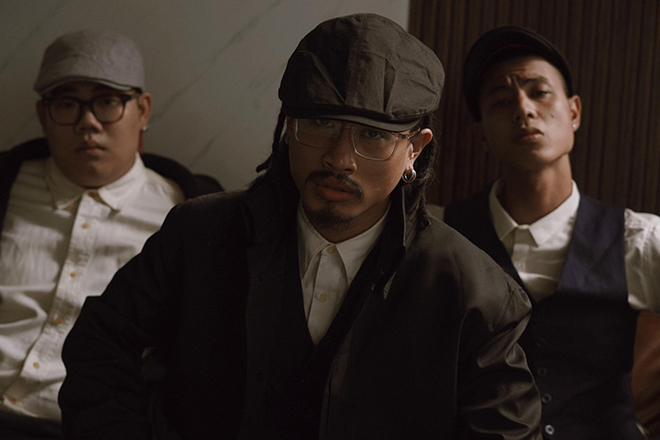 Asia
HUSTLANG Robber takes it back to the 1920s for 'Take It Off'
The HUSTLANG Universe expands back to England in the early 20th century
---
HUSTLANG Robber is a man on a mission to get his music out. He started off 2022 right with the sparse 'HIS STORY' and a few weeks later, he's back again. On his latest track, 'Take It Off,' he and his crew expand the HUSTLANG Universe by going back to the 1920s in England with old school cars, flat caps, and a lot of cigar smoke.
The beat for 'Take It Off' instantly takes you to the bottom of a styrofoam cup of lean. It's Trap through and through with drum patterns so Dirty South that it sounds like Future might hop on the track. Instead, Robber is the only MC dishing out raps while highlighting his blunted dreams in Northern California. He goes on to explain to his woman that life is about trapping and smoking, and when he does these things, he's hungry like a wolf. Later, Robber doesn't ease up as he has Batman selling dope while Robin is drinking lean.
In the video, instead of being in a strip club or at a risqué pool party telling the ladies to 'Take It Off,' Robber and the HUSTLANG crew of seven do it differently. They dress up Peaky Blinders-style and roll around town in a convertible, stop by the speakeasy, do a little training for a boxing match, and just look cool as hell. There doesn't really need to be a plot when the beat is so hot and the threads are so fly.
Check out HUSTLANG Robber's 'Take It Off' below.