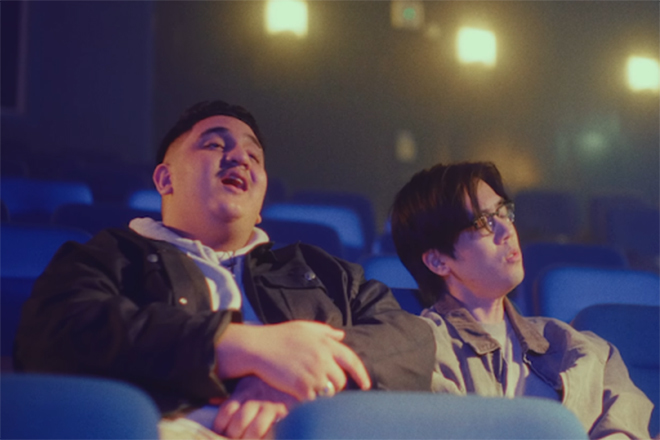 Asia
ABANGSAPAU reflects on his demanding adolescence in 'Boyhood'
The Singaporean newcomer teams up with Charlie Lim
---
Hip Hop comes in all sizes and shapes, and listeners are always seeking the new. Meet ABANGSAPAU, an up-and-coming Malay-Sikh rapper who uses his latest song 'Boyhood' to look back on his adolescence.
Recently signed with Def Jam Singapore, the 21-year-old rapper teamed up with popular singer-songwriter Charlie Lim for his latest release. Slipping away from his usual cheekiness, ABANGSAPAU shows us his emotional side by being candid about his struggle as an adolescent over a somber piano riff and Trap percussion. Flipping between Malay and English, ABANGSAPAU's bars fully exhibit his storytelling prowess. Featured star Charlie Lim serves as a great addition to the emotive track as he chimes in mid-track with a sorrowful interlude. But it's not all downer, ABANGSAPAU raps about resetting his mindset and speaks out on overcoming his regrets, and later signs off with a vocal loop.

ABANGSAPAU returned to his alma mater and faced his inner demons in a straightforward music video. We see the rapper propping his head on a desk as he reflects on his upbringing while Charlie Lim comes in for a cameo. The authenticity is there because ABANGSAPAU got his former discipline master who called on him to get caned to get the video shot in the school.
'Boyhood' marks ABANGSAPAU's second release under Def Jam Singapore, and his solo album is expected to be released later this year. With his immense talent, ABANGSAPAU's future looks bright.
Check out ABANGSAPAU's 'Boyhood' below.