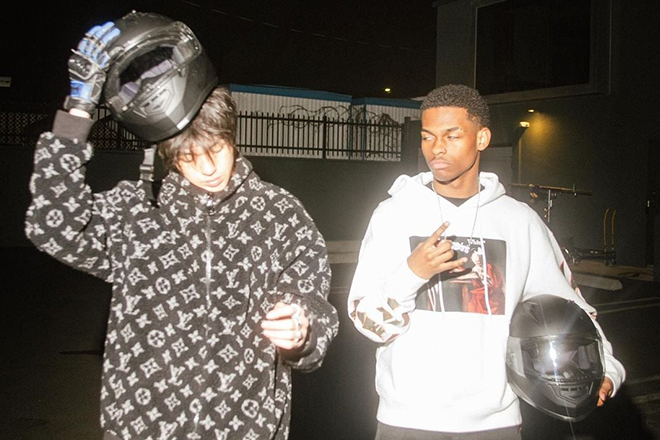 Asia
Warren Hue recruits yvngxchris for new track 'W'
A prelude to his upcoming debut album Boy Of The Year
---
Indonesian rapper Warren Hue has just dropped a new single, 'W' featuring American artist yvngxchris. The song, produced by Chasu, features pop synths and chopped-up vocals that feel like a mix between Hip Hop and Hyperpop.
"We wanted to experiment with having a Hip Hop, Pop song, and we were super inspired by The Weeknd for this track," said Warren in an official statement. yvngxchris effortlessly raps after Warren's verse, bringing together an infectious track that showcases the duo's rapping and singing capabilities.
After bagging the Best Song By An Asian Artist award for his debut single on 88rising 'Omomo Punk' at the BandLab NME Awards 2022, 'W' comes in anticipation of his album Boy Of The Year, to be released later in 2022.
In an interview with NME earlier this year, Hue said that he would be exploring new sounds on Boy Of The Year. "There's some personal moments on this album, and some sounds that I've never touched before this album," he said. "I'm in a very new space, and I feel like it's visually going to go crazier than my older projects. I'm really honing into my sound."
Check out Warren Hue and yvngxchris' 'W' below.