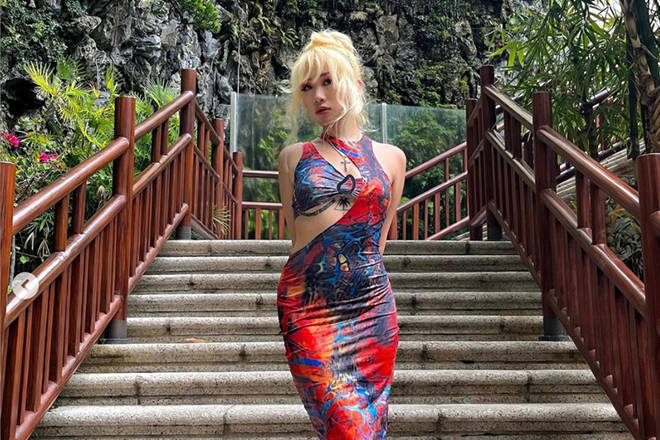 Asia
BBVDOLL goes 'Full Speed' in new single
Explicit Glitchcore Rap marks her Cantonese debut
---
LiFTED has been keeping close tabs on Hong Kong independent artist/rapper BBVDOLL since her debut, 'Spit on Your Face.' It is fair to say the anime rebel has revamped herself once again with her new glitchcore single, 'Full Speed.'
This is the first time we hear BBVDOLL rap in Cantonese, and to our surprise, her bars are as eloquent as they are in English while her usual edginess does not get lost in translation. Racey lyrics aside, 'Full Speed' fully shows off BBVDOLL's versatility and her willingness to be different with her musical path with a niche genre such as Glitchcore. Derived from Hyperpop, Glitchcore emphasizes the stuttering vocals and synths that layer over the drums and hi-hats. This creates a jumpy, scratchy texture that is unconventional but when done right, it creates a pulsating vibe.
Underneath the robust energy of the instrumental track, 'Full Speed' holds a heartening narrative, as BBVDOLL is coming to terms with herself. She feels like an unapologetic speeding bullet trying to escape the mundane, and she seeks what makes her feel content. As reckless as that may sound, she's perfectly fine with that.
Like the rest of her catalog, BBVDOLL is breaking boundaries with 'Full Speed,' and that is exactly the kind of energy we need to push Asian Hip Hop in new directions.
Check out BBVDOLL's 'Full Speed' below.