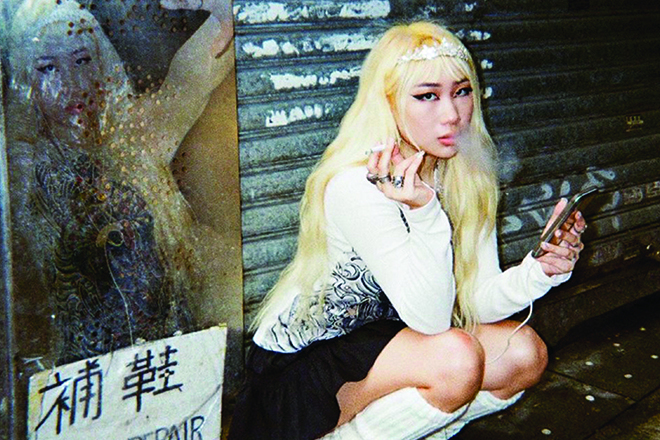 Asia
BBVDOLL flips kawaii culture on its head with 'SPIT ON UR FACE'
Glitch Hop & Punk Rock meet in the alleys of Hong Kong
---
Japan has all the coolest sh*t in Asia, so everybody looks there for inspiration. BBVDOLL, a 20-year old newbie on the Hong Kong Hip Hop scene, would be right at home in Tokyo's Harajuku district if it was 50 percent grimier and everyone only screamed at each other all day long.
Self-described as an 'anime rebel,' BBVDOLL is up in your grill with 'SPIT ON UR FACE.' It's two minutes and 16 seconds of DIY Hip Hop mixed with Glitchcore topped with a generous helping of Punk Rock. Part screaming and part rapping, BBVDOLL's distorted vocals and saucy rhymes are a perfect fit for the security cameras of Kowloon's neon streets and alleys, where the video is filmed.
Brash? Yes. Rude? Of course! Hardcore? Hell yes. BBVDOLL oozes cyberpunk ethos while dropping in-your-face rhymes that will make sure you never forget her name.
Check out BBVDOLL's 'SPIT ON UR FACE' video below.