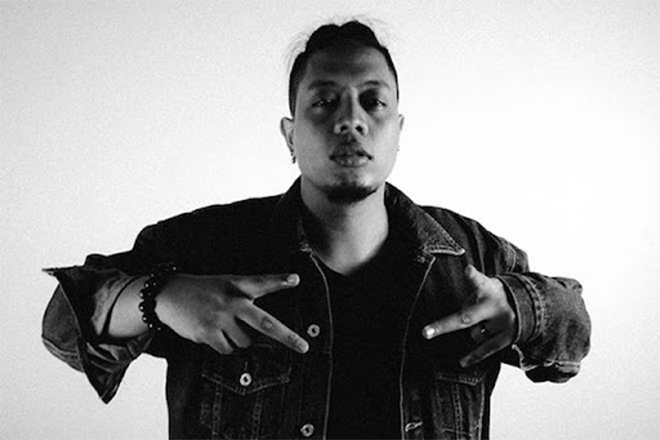 Asia
Akeem Jahat leads Hullera & THELIONCITYBOY on a 'BISIKAL' tour
Drill is the connection between Malaysia & Singapore
---
Veteran rapper Akeem Jahat has proven over and over again that his prominent career is not a fluke. The veteran Singaporean rapper whose work has spanned over a decade has made a significant impact on the modernized Hip Hop movement of Singapore, and now he is ready to go berserk with the help of his Malaysian counterpart Hullera and fellow rapper THELIONCITYBOY.
His latest release 'BASIKAL' [Bicycle in Malaysian] is an intricate and profound love letter to Singapore, solely inspired by his daily bicycle ride around the island country. Laden with a synth-heavy Drill beat plus a big, velvety bassline, 'BASIKAL' presents the never-been-seen wild side of Singapore from Akeem's point of view. Featured rapper Hullera showcases her charismatic swag in her boastful verse while fellow homegrown talent THELIONCITYBOY inserts his hyperbolic energy into his verse. In between verses, the sounds of bicycle rings are sprinkled across the track, which is oddly refreshing when paired with the ominous beat produced by BomBom Low.
The lyric video of 'BASIKAL' was released on YouTube on February 4 and has already amassed very positive feedback from fans. The video itself contains a trippy visual with the bicycle being as we follow a bicycle back wheel from a third-person perspective. Considering how much traction this track is getting, an official music video should be dropping in no time.
With the amount of homegrown talent popping off in 2022, we can expect a lot more Singaporean Hip Hop in the upcoming year.
Check out Akeem Jahat's 'BASIKAL' featuring Hullera and THELIONCITYBOY below.