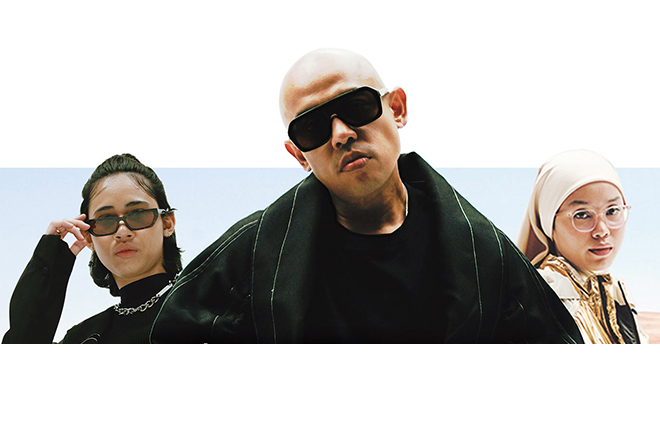 Asia
Joe Flizzow, Hullera, & Bunga dare to be different in 'Kena Check'
The collab is part of realme Malaysia's new phone campaign
---
Joe Flizzow is like a fine wine. Each time he comes out with something new, it's better than the last thing he's done. 'Kena Check,' the SonaOne-produced banger, is a nearly three-minute-long ad for realme's new cell phone, which could make it a throwaway commercial track. Instead, Joe Flizzow, Hullera, and Bunga mesh really well on the song and it jams.
It's 2021, and this is what we want our commercials to look like. Dope beats and rhymes with a few plugs for the products and we are good.
The OG goes first on the verse and he's got an effortless cool that shows in every scene. When the beat really kicks in and the visuals start bouncing, it makes viewers bob their heads, too. Bunga breaks in next with her singing and it's a great contrast with Joe Flizzow's gruff voice. Then, a little over a minute into the track, there is a Twerk break, which means that if clubs in Malaysia ever open again after COVID-19, this song will be getting some play. Finally, Hullera crashes the 'Kena Check' party with a dope verse and all is right in the world.
realme Malaysia's Dare to Be You campaign stresses the importance of being yourself and daring to be different. With the combination of advertising, Hip Hop, and various MC styles in the video, 'Kena Check' does just that.
Check out Joe Flizzow, Hullera, and Bunga in 'Kena Check' below.