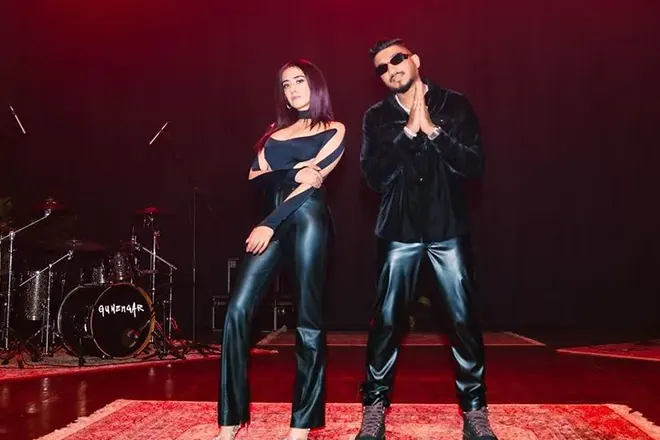 Asia
DIVINE & Jonita Gandhi hook up for a brand-new rendition of 'Sitara'
Jonita's enchanting voice is the yin to DIVINE's Hip Hop yang
---
After performing 'Sitara' from DIVINE's Gunehgar together at the Indian Premier League finals, fans of both the Hip Hop superstar and Jonita Gandhi were clamoring for a video. They got their wish on June 1 when the live version of 'Sitara' was released.
Filmed at the prestigious Mumbai Opera House, the live session of 'Sitara' is different from any other version they've done. The live band adds that extra oomph to the song, which was rearranged in a totally different way.
On Urban Asia, Jonita explained how happy she was to be involved in this project. "I'm so excited to be part of this live rendition of a song that is very special to me. I'm sure this very fresh rendition, which was arranged by the amazing Aditya Pushkarna, will let you enjoy the song in a new way."
DIVINE, fresh off one of the best years of his career, is carving new lanes for rappers and Hip Hop in general in India. Instead of being looked down upon or as the other, DIVINE is showing that MCs belong in the Opera Houses of the country if they have the skills to make it there.
Check out the live session of DIVINE and Jonita Gandhi below.